Central India Drive- Hindustan Ka Dil Dekho
India's Most Luxurious and Exclusive Drive to Madhya Pradesh
15th January - 24th January 2021
9 Nights/10 days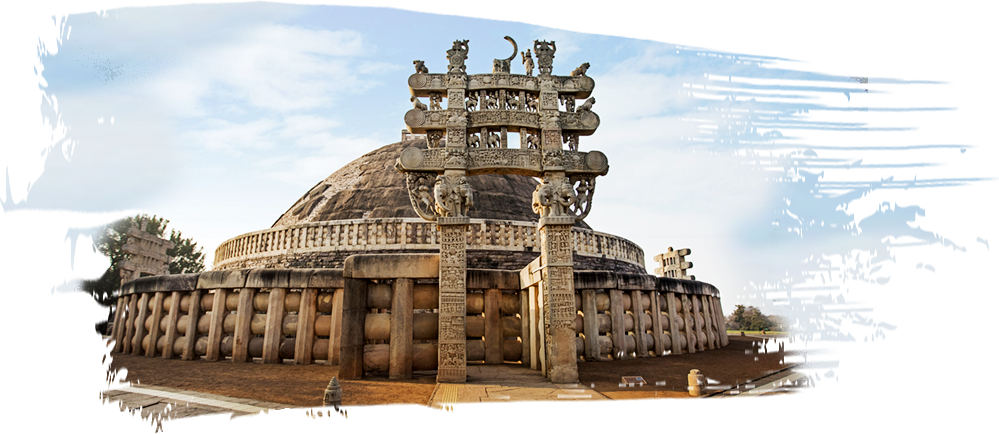 Go Into the Wild" is India's most exclusive driving holidays across Tiger Reserves and spectacular forest lodges covering over 1,800 Km.
The route is carefully planned to provide the ultimate interpretive wildlife experience across India's renowned Tiger Reserves of Panna, Bandhavgarh, Kanha and spectacular Safari forest lodges with relaxed driving and adequate breaks.
­Located in the heart of India, Madhya Pradesh is a magnificent state which is yearning to gain the attention of adventure seekers. No matter where you go, you will be welcomed with rich architecture, age-old history and beautiful landscapes. It is one of those rare states in India wherein a matter of days you can drive high up in the mountains, experience waterfalls, drive down into arid desert landscapes, go on a thrilling river rafting experience, explore the famous temples and take a walk down the pages of history at the innumerable castles of Gwalior. If that is not enough, we will take you deep into the jungle for a wildlife safari at the famous Bandhavgarh and Kahna National Park. Explore the heart of Incredible India on this first-ever road trip by Go Boundless through Magnificent Madhya Pradesh!
Cost for 9 nights/ 10 days:- 
INR 75000/- per person on twin sharing
Single occupancy charges are 40% extra
Cost for accompanying children age below the 05 is free
Children Between 6-14 Years is INR 30000/-
Children Above 14years is treated as adults.
Destination

Departure

Delhi - Gwalior - Panna - Bandavgarh - Kahna - Orchha - Agra -

Departure Time

15th January 2022

Return Time

24th January 2022

Included

Breakfast

Dinner

Evening Tea

Lunch

Not Included

4 Star & 5 Star

Alcoholic Beverages

Home Stay
Tour Plan
15th January - Delhi – Gwalior
Start this magnificent road trip from pre decided venue from Delhi. We will leave early morning. Short briefing session of Introduction and after fixing the radio sets and branding we will hit the Yamuna Expressway towards Agra. Our first stop will be for breakfast. Here, you will be briefed about the coming days on the road, and after that, we will continue cruising through the Yamuna Expressway. We will drive through the solitude of the infamous Chambal Valley before concluding our first day in Gwalior. Light and sound show in the evening. Welcome dinner at night where you will get a chance to know your fellow participants as you wine & dine together.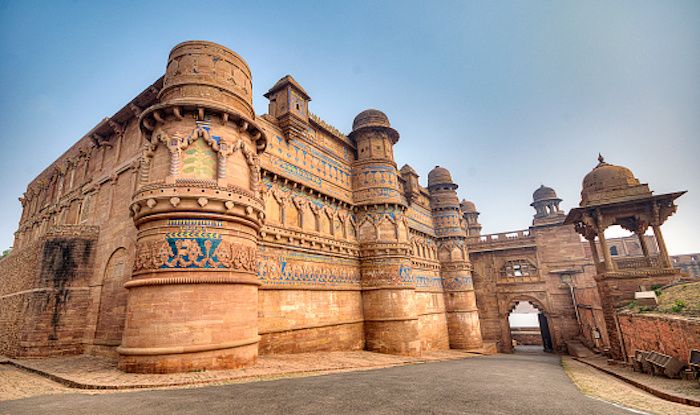 16th January - Gwalior to Panna
Today, we start driving towards the heart of India! Today's destination is Panna, which is famous for its diamond mines in India; Panna has Rolling Meadows dotted with evergreen trees, rocks, hills and forests. Panna is famous for its temples which strike a very fine blend of Hindu and Muslim architecture. With a sanctuary for rare wild life and avifauna and a diamond mine, Panna has been transformed to a city of natural beauty and eternal serenity. The drive today will take us through the picturesque countryside of Madhya Pradesh, and we will get a chance to drive through remote villages and barren landscapes. Lunch on the way and reach the resort by the evening. Enjoy this Beautiful Lodge and enjoy your dinner on its lovely Machaan restaurant. It is the finest place to get lost from the world. It is spread in sprawling jungle of 50 acres along the Ken River and offers a unique opportunity to laze with the crocodiles swimming in the waters nearby, roar with the tigers and soar with the birds. It offers a unique blend of traditional royal hospitality and comfortable country living.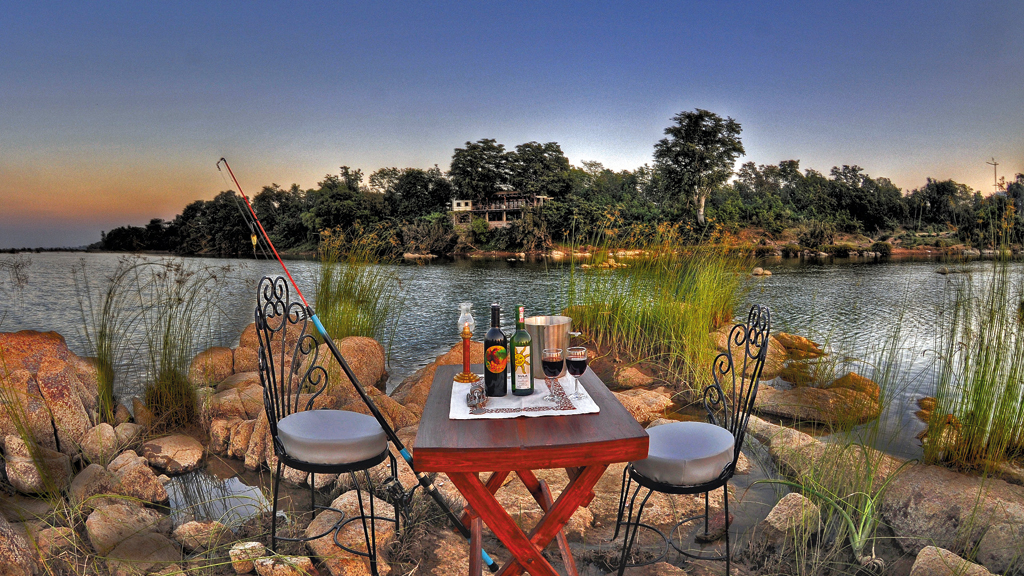 17th January - Explore Panna
Get up early and enjoy the nature around. After breakfast we will visit the famous Khajuraho temple. We are going to explore the famous Khajuraho Group of Monuments listed as a UNESCO World Heritage Site since 1986. Khajuraho has India's largest collection of medieval Hindu and Jain temples, famous for their erotic sculptures. The temples are considered as one of the "Seven Wonders" of India and are believed to be the high point of Indian architectural genius during primitive times. The common perception is that the Khajuraho temples are rich in erotic and sensual sculptures, only around 10% of these sculptures depict sensuality, the rest of them display various aspects of daily life like farmers at work, musicians composing, women dressing up and more. After exploring come back to the resort for Lunch.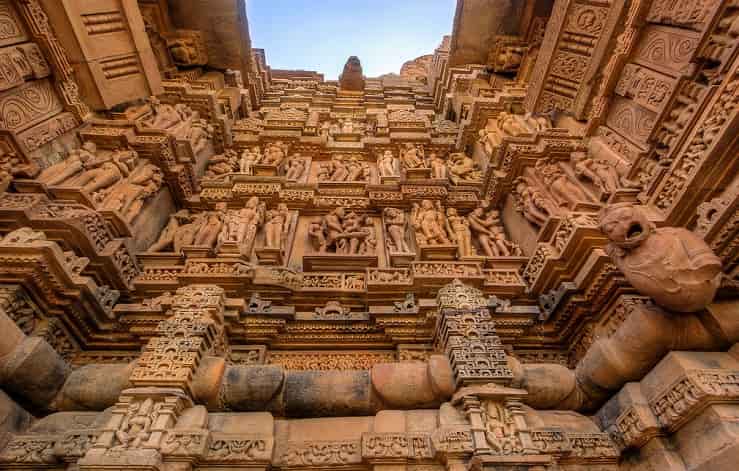 In the evening enjoy a very special Jhinna Night Safari. An hour's, drive through the national park. From the jhinna camp there is good opportunity to see nocturnal animals. Frequently seen animals include Civets, Jackal, Porcupine, Hynea, Fox, Sloth bear Jungle cat, Blue bull and Cheetal.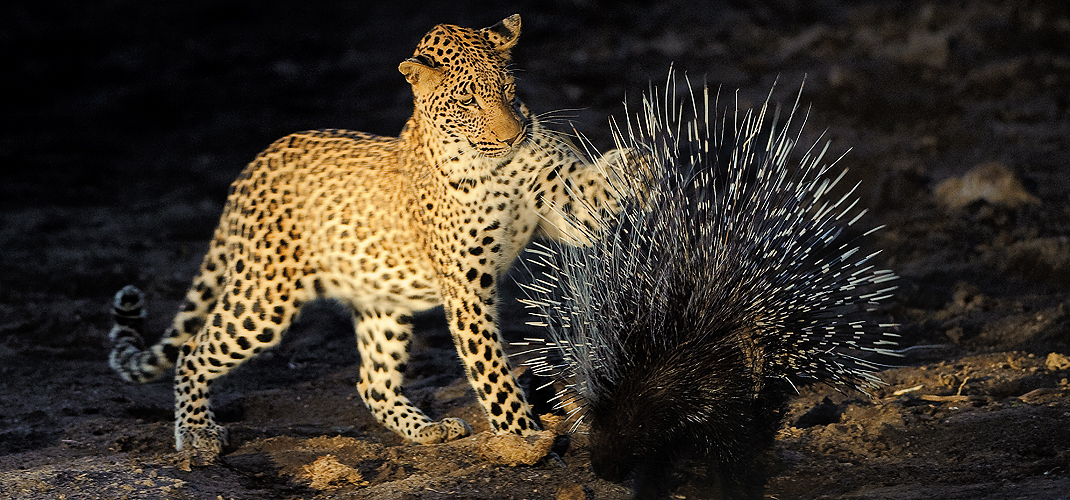 18th January - Panna to Bandavgarh
A special boat ride breakfast in the morning. After relaxed breakfast, we will start making our way towards Bandhavgarh National Park. Continue driving south-east towards our destination. Reach Bandavgarh by Lunch time and check in to this beautiful lodge and soak in the sounds of the jungle. Enjoy unparalleled woodlands and wilderness amongst well-appointed surroundings. 95% of the Lodge land is forested. Explore this incredible location and outstanding hospitality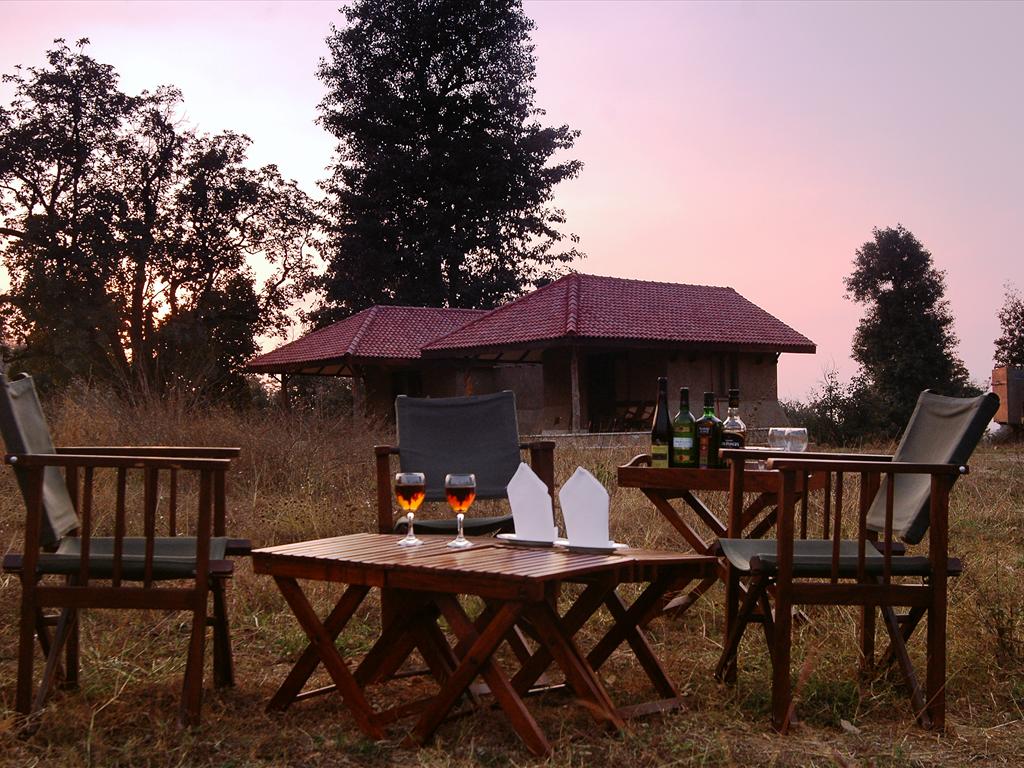 19th January - Bandavgarh National Park
Are you game for a wildlife safari through the Bandhavgarh National Park? Don your safari hats and get those cameras ready as we board our open-top jeeps and go on a lookout for the incredible wildlife in this park. Two safari's today... Morning and evening!!! The idea is to spot the tiger J Bandhavgarh National Park is the best park to spot a Tiger in the wild in India. Located in Umaria district of Madhya Pradesh, the park was a Shikargah, or game preserve for the Maharajas of Rewa and their guests. The park was declared a National Park in 1968 and a Tiger Resereve in 1972 under the Project Tiger and Wildlife Protection Act. In 1982 three more nearby ranges namely Khitauli, Magdhi, and Kallawah were included along with Tala (the original Bandhavgarh National Park) to form Bandhavgarh National park. The buffer zone includes the forest divisions of Umaria and Katni. Bandhavgarh is famed for the highest density of Bengal tigers in the world.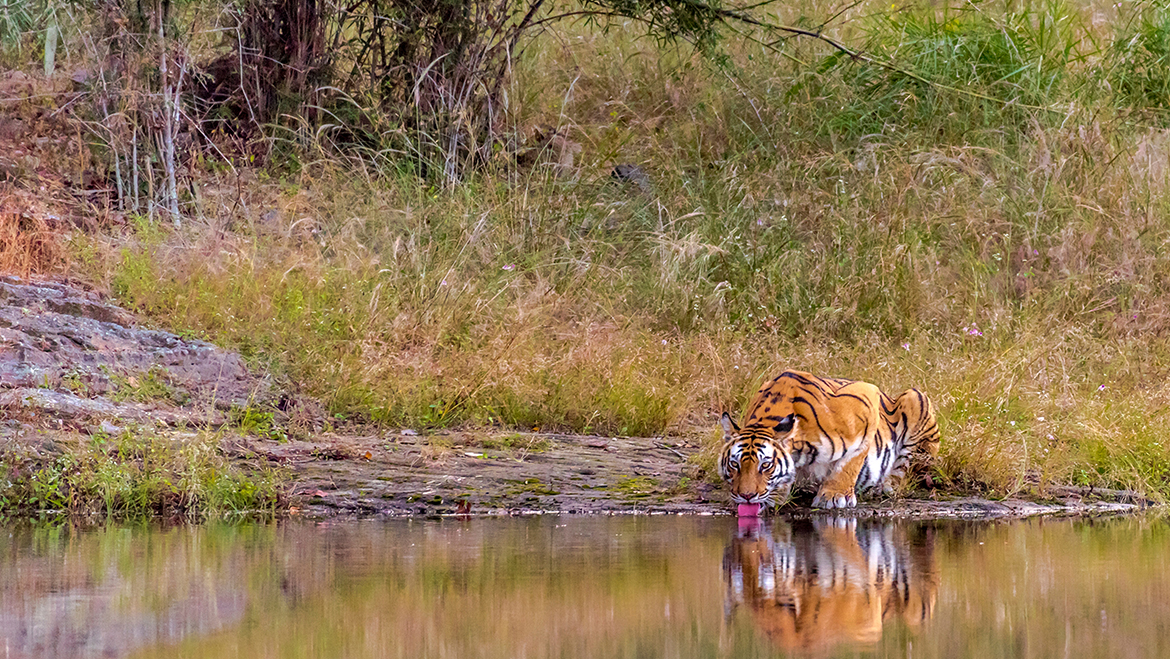 20th January - Bandavgarh National Park – Kahna (420 KMS)
After breakfast drive to Kanha National park. Picnic Lunch on the way. Spread over an area of 940 Sq km, Kanha National Park is stretches in Mandla and Balaghat district of Madhya Pradesh. The Lush Sal tree and Bamboo tree forest, with green grassy fields and riverines are is home to a number of predators like Bengal Tiger, leopards, Wild dog, fox, hyena, jungle cat, civets & sloth bear etc. The popular herbivores of Kanha are Indian Gaur, spotted dear, sambhar, barking dear, mouse dear, nilgai & the most prominent hard ground Barashingha, this is the only sub-species of swam dear found in India. After a long drive, relax in this beautiful property and enjoy the hospitality.
21th January - Explore Kahna
Get up relaxed and take a nature walk in the morning. Kanha's lush Sal and Bamboo forests provided inspiration to Rudyard Kipling for his famous narrative, "The Jungle Books". Yet, Kanha's greatest achievement has been the preservation of Hard Ground Swamp Deer or Barasingha from near extinction. They numbered just sixty-six in 1970 and today there are more than four-hundred.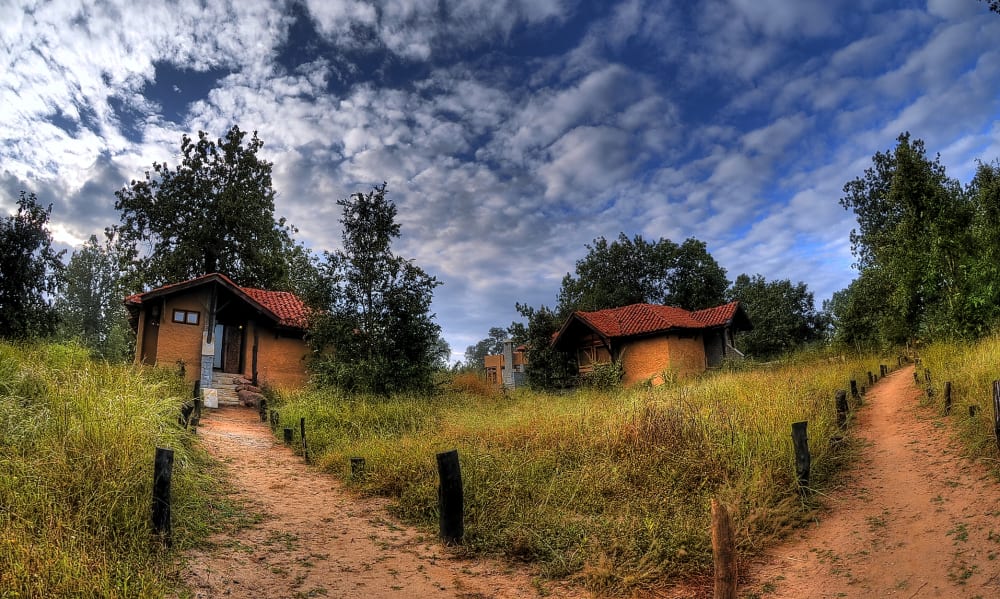 The lodge is tucked away in a small tribal hamlet bordering Kanha's buffer zone, and built in less than 5% of the 16 acres of natural forest that surrounds it. The lodge and its furniture is constructed and designed using local waste wood and recycled wood; a true reflection of impeccable standards in green architecture.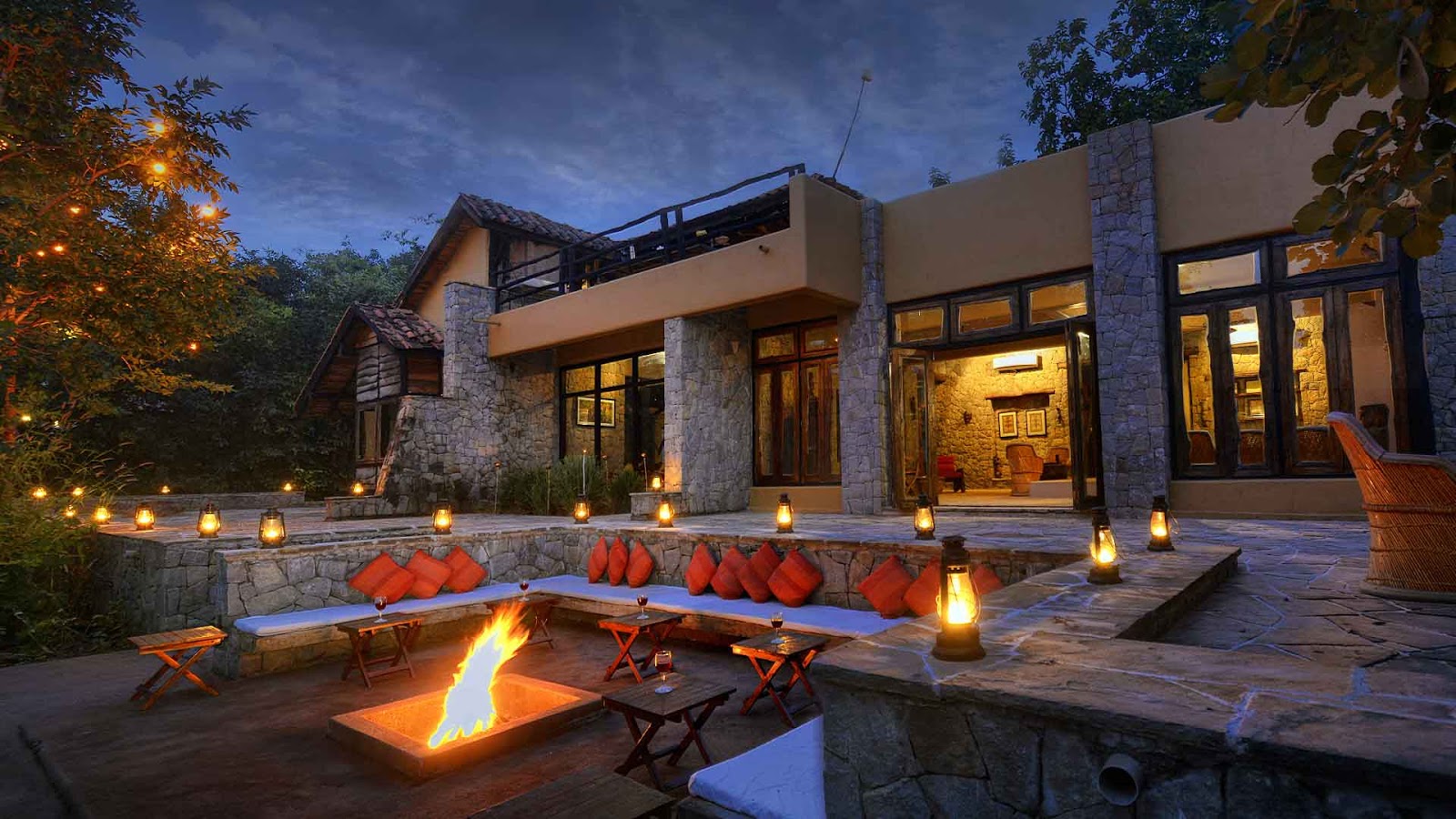 Explore and enjoy around. Curated Bush dinner in the evening.
22nd January - Kanha To Orchha (540 Kms)
We will leave early as today is a long drive to Orchha. Enjoy the drive and Walkie- Takies fun. Reach by the late evening and relax back. After freshen up you can go and see the light and sound show.
23rd January - Orchha to Agra (250 Kms)
In the morning explore Orchha which is one of the places where you will come across numbers of historical places. Some of them are Orchha Fort, Jahangir Mahal, and Raja Mahal. All of these attractions were built around 16th or 17th centuries. After Lunch we will drive back to Agra.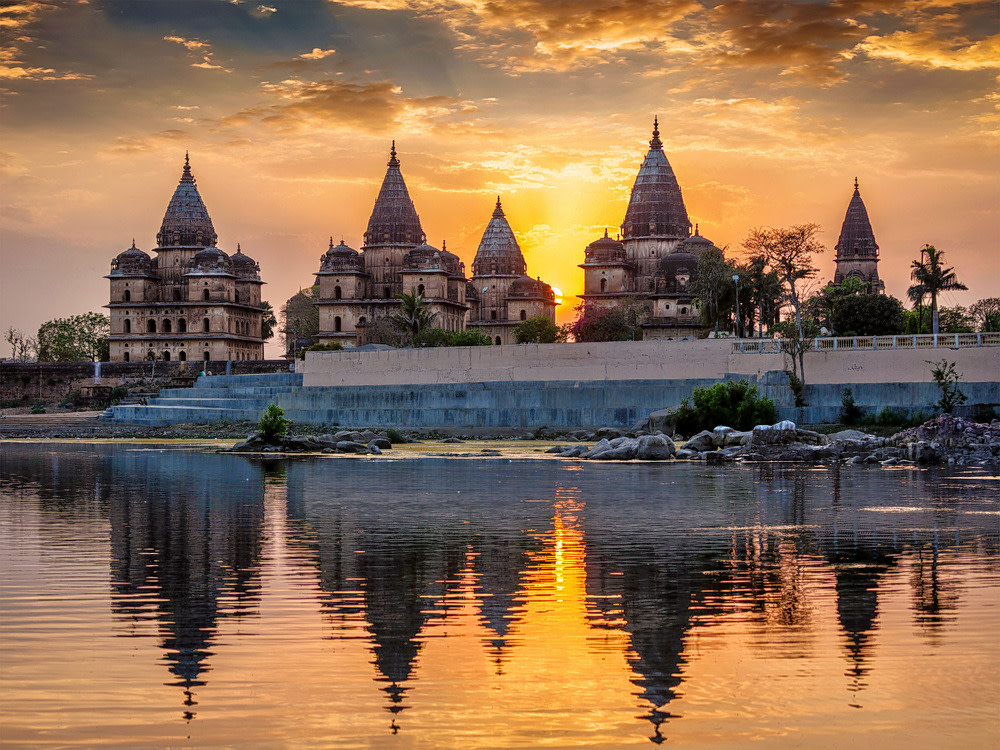 24h January - Agra to Delhi (233 Kms)
Exchange goodbye notes on breakfast table and take back the memories back. You can opt to stay back to explore Agra city or can visit the Famous Taj Mahal.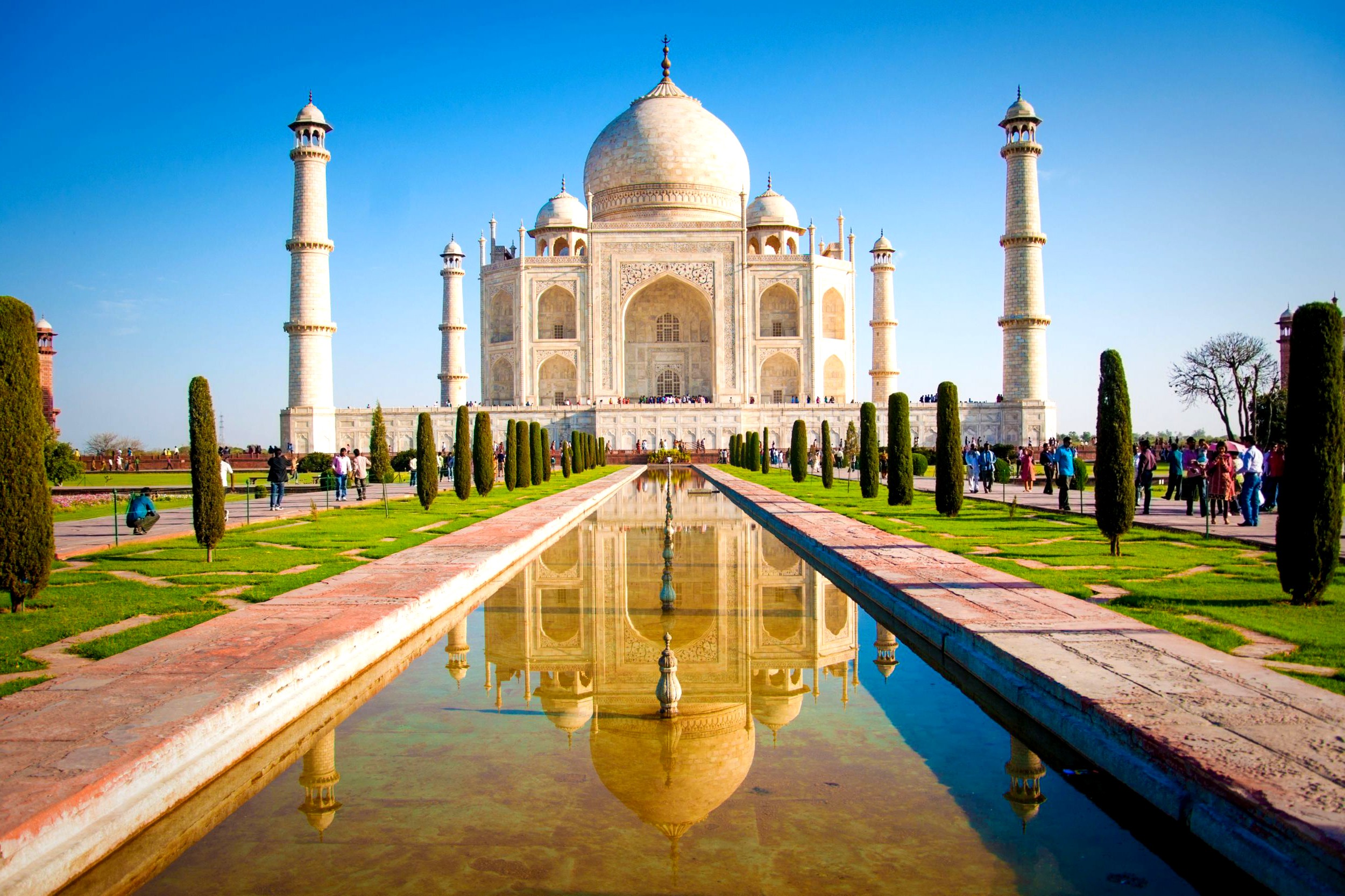 Gallery
Hindustan Ka Dil Dekho
Itinerary
| | | | |
| --- | --- | --- | --- |
| DATE | DESTINATION | KMS | TRAVEL TIME |
| 15th January | Delhi To Gwalior | 351 Kms | 6-7 Hours |
| 16th January | Gwalior To  Panna | 336 Kms | 6-7 Hours |
| 17th January | Panna | Rest Day | |
| 18th January | Panna To Bandhavgarh Tiger Reserve | 210 Kms | 5-6 Hours |
| 19th January | Bandhavgarh | Rest Day | |
| 20th January | Bandhavgarh To Kanha National Park | 250 Kms | 5-6 Hours |
| 21ST January | Kahna | Rest Day | |
| 22ND January | Kanha To  Orchaa | 530 Kms | 9-10 Hours |
| 23RD January | Orcha To  Agra | 254 Kms | 5-6 Hours |
| 24th January | Agra - Delhi | 233 Kms | 3-4 Hours |
Attractions
PLACE
ATTRACTIONS
STAY
TYPE
MEALS INCLUDES
Stay on Double Occupancy
Gwalior
Fort, Light And Sound Show
Taj Usha Kiran/ Neemrana
Luxury
Breakfast, Lunch  Evening Tea, Dinner
Panna
Countryside Drive, Visit To Khajuraho Tample Picnic Lunch, Diamond Mines, Machaan Dinner, Night Safari, Nature Walk, River Side Breakfast
Ken River Lodge
Luxury
Breakfast,  Tea, Lunch, Evening Tea, Evening Snacks, Dinner
Bandavgarh
Two National Park Safari, Curated Experiences
Kings Lodge
Luxury
Breakfast, Tea, Lunch, Evening Tea, Evening Snacks, Dinner
Kahna
Country Drive, Bush Dinner, Guided Nature Walk, Safari
Kahna Earth Lodge
Luxury
Breakfast, Tea, Lunch, Evening Tea, Dinner
Orchha
Country Drive, City Walk, Light And Sound Show, Sightseeing
Raj Mahal Inn
Luxury
Breakfast, Tea, Lunch, Evening Tea, Dinner
Agra
Drive
Tba
Breakfast, Tea, Lunch, Evening Tea, Dinner
Inclusions
Exclusions
Vehicle ( Preferably 4X4)
Does not include fuel costs for driving to & fro locations and costs that are incurred on the way.
Does not include tips or other incidentals
Alcoholic beverages ( you can bring your own booze)
Entrance charges to museums, forts and palaces, and camera charges
Items and expenses of a personal nature
Extra snacks, cigarettes, laundry etc.
Extra Safari/ activities
Cancellation Policy:
80% payment confirmation against booking. Rest 20% 30 days before the travel.
Cancellation before 40 Days, full Refund
Cancellation before 30 days , 70% Refund
Cancellation before 20 days, No Refund
Cancellation of event by the organizers 100% refund.
Cancellation arises out of unseen natural circumstances no refund.
Precautionary Measures – COVID 19
Nothing is safer than Driving Your own Car
Sanitation of The vehicle on daily Basis.
Touch less experience across check-in, checkout and in restaurant.
Rooms are sanitised For the safety of our guests
Social distancing throughout the trip
Wearing masks by all members of our team.
Updated instructions and procedures for all team members: general hygiene standards and instructions on hand disinfection.