A Road Trip from Delhi to China Border
2nd May to 17th May 2023
07 Nights/08 Days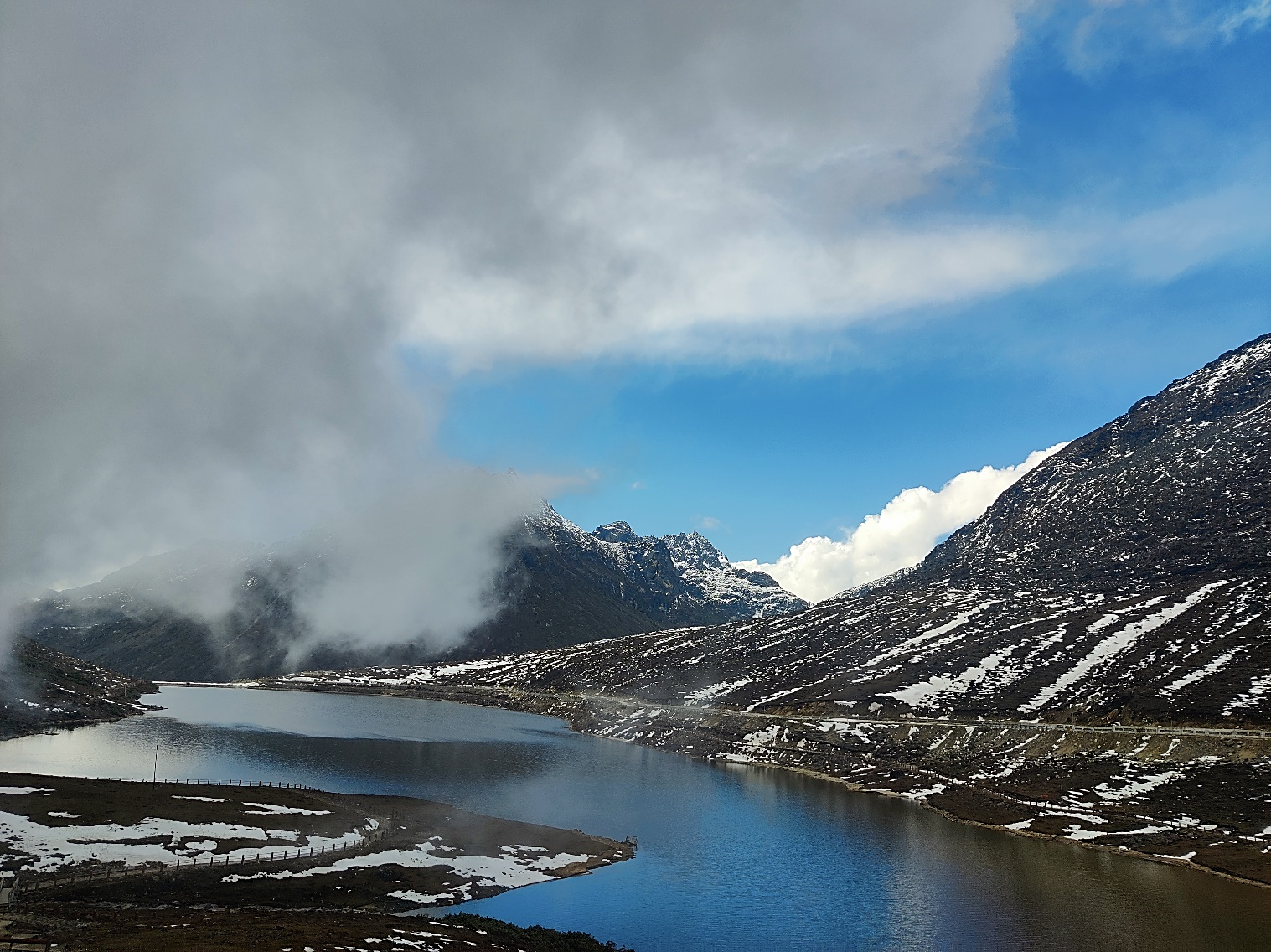 Arunachal Pradesh is known for its pristine beauty and the lush green rain forests. The state is also known as the Land of the Rising Sun!
It constitutes a mountainous area in the extreme north eastern part of the country and is bordered by the kingdom of Bhutan to the west, Tibet to the north, Myanmar (Burma) and the Indian state of Nagaland to the south and southeast, and the Indian state of Assam to the south and southwest. The major rivers of the state are the Brahmaputra and its tributaries – the Dibang, Lohit, Subansiri, Kameng, and Tirap.
"Go North East Odyssey" is a fun expedition where participants will drive together in a group following convoy rules. All vehicles will start together every morning and end the day at the same night halt. Adequate halts will be planned in between to take pictures, eat food, and enjoy the holiday!
Go Boundless will take care of all details including:
Planning the route and itinerary to include the "must see" sights
Coordination of the convoy
Local guidance and support from experts
The best boarding and lodging available en‐route
Medical supplies
Service support
Liaison with the local authorities for inner line permits
Liaison with locals for making all safety arrangements.
The itinerary for "Go North East Odyssey" has been designed for gradual acclimatization
and to include the best lodging and boarding options available on this route.
Itinerary
DAY
DATE
DESTINATION
KMS
DRIVING TIME
DAY 01
02ND MAY
DELHI – LUCKNOW
530 KMS
7-8 HOURS
DAY 02
03RD MAY
LUCKNOW- MUZAFFARPUR
350 KMS
7-8 HOURS
DAY 03
04th MAY
MUZAFFARPUR – SILLIGURI
380 KMS
8-9 HOURS
DAY 04
05th MAY
SILLIGURI
REST DAY & SIGHTSEEING
DAY 05
06th MAY
SILLIGURI- GUWAHATI
480 KMS
10-11 HOURS
DAY 06
07th MAY
GAWAHATI – KAZIRANGA
125 KMS
2-3 HOURS
DAY 07
08th MAY
KAZIRANGA
REST DAY & SIGHTSEEING
DAY 08
09th MAY
KAZIRANGA – BOMDILA
205 KMS
4-5 HOURS
DAY 09
10th MAY
BOMDILA – DIRANG
37 KMS
SIGHTSEEING
DAY 10
11th MAY
DIRANG – TWANG
142 KMS
4-5 HOURS
DAY 11
12th MAY
TAWANG- EAST ZONE – BUMLA- TWANG
100 KMS
DAY EXCURSION
DAY 12
13th MAY
TAWANG- MADHURI LAKE- TAKSANG-ZIMITHANG- TWANG
150 KMS
DAY EXCURSION
DAY 13
14th MAY
TAWANG REST DAY
REST DAY & SIGHTSEEING
DAY 14
15th MAY
TAWANG- TEZPUR
331 KMS
8-9 HOURS
DAY 15
16th MAY
TEZPUR – GUWAHATI
186 KMS
3-4 HOURS
It is a land of beautiful valleys, rivers and waterfalls, and lakes surrounded
by the magnificent Himalayas. It is steeped in history. It was an important
spot on the ancient Silk Route and houses the biggest Buddhist monastery in
India. The sixth Dalai Lama was born here. Its Alpine climate and natural
beauty make it a paradise for travellers.
Terms & Conditions: –
You need to have your own vehicle.
Valid Driving License with comprehensive insurance coverage policy.
Maximum 4 Person per car is recommended.
The charges specified are for each crew member in the participating vehicle and includes accommodation on twin sharing basis along with breakfast, packed refreshments and dinner at the specified halts and night halts as specified in the itinerary, inner line permits, local guides, medical assistance with oxygen and medical supplies, service crew.
Buffet- Breakfast and Dinner with choice of Veg and Non-Veg. At places you will be provided with packed breakfast. Lunch would be mostly Veg.
List of Documents Required: –
Completed Registration Form
Signed Indemnity (Will be provided by "Go Boundless")
Doctors Declaration (Format will be provided by "Go Boundless" )
Copy of the registration certificate of the vehicle
Copy of the insurance policy of the vehicle
Copy of driver's license
Pollution Certificate
A copy of ID proof for each crew member
Destination

Departure

Delhi – Lucknow Lucknow – Muzaffarpur Muzaffarpur- Silliguri Silliguri Silliguri- Guwahati Guwahati- Kaziranga Kaziranga Kaziranga- Bomdila Bomdila – Dirang Dirang – Tawang Tawang Tawang – East Zone – Bumla Pass – Tawang

Departure Time

02nd May 2023

Return Time

17th May 2023
Tour Plan
Early morning start as we have 554 kms to cover. Make sure to prepare a good list of music and enjoy the walkie talkie chats. Reach Lucknow by early evening and explore the city. Check in to the Hotel and Visit the City as per your choice. Come back in the evening and we will Wrap up your day by relishing yourself in delicious Lukhnawi delicacies and its food trail.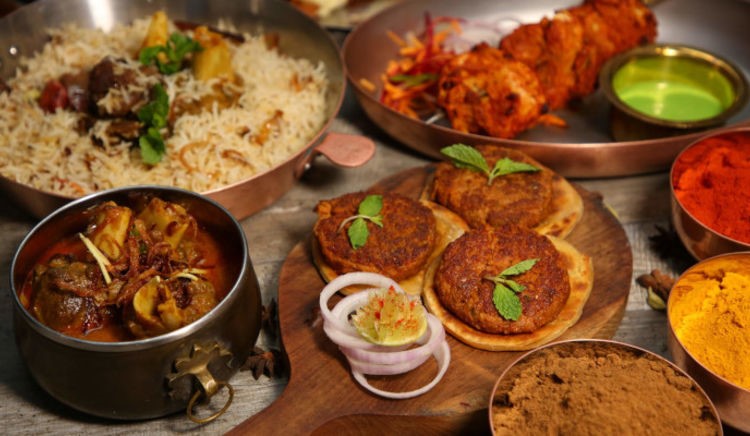 Enjoy Galouti Kebab, Tunde Kebabs, Kakori Kebabs, Lakhnawi Biryani's and many more. Return to the Hotel and rest well as we again have a long drive tomorrow!!!
Hotel – Lebua, Saraca Estate
Meals Included- Breakfast + Tea + Lunch + Evening Tea
Day -2 – Lucknow – Muzaffarpur
Welcome to Bihar!!! Murafarffur is also known as 'The Land of Leechi'. Muzaffarpur is famous for Shahi lychees and is known as the Lychee Kingdom. Shahi litchi is set to become the fourth product from Bihar, after jardalu mango, katarni rice and Magahi paan.  May is the peak farming season for Lychee and you will be able to see the Lychee farms around.
Today's stay is more of a midway halt. Check in to the hotel and rest. There are few old temples to explore in case you are keen to visit.
Hotel – TBA
Meals Included- Breakfast + Tea + Lunch + Evening Tea + Dinner 
Day -3– Muzaffarpur- Silliguri
Today's drive is smooth and beautiful.  The road passed through vast swamplands, water streams and rivers. There are patches of green farms, houses built with wood, mud, straw and dry leaves. Blue sky with vast yellow green wheat fields in the foreground presented very colourful scenery along the road.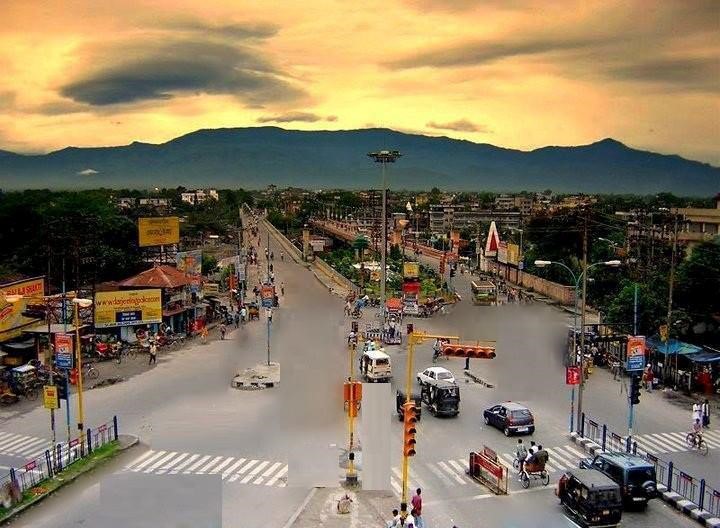 Welcome to West Bengal and drive through tea gardens on both sides of the road. You will be driving through large beautiful tea estates.
Reached Siliguri, gateway to North East by the evening and check in to the hotel.
Hotel –Lemon Tree / Montana Vista or Similar
Meals Included- Breakfast + Tea + Lunch + Evening Tea + Dinner 
Much needed rest day!!! Get up relax and enjoy the famous Silliguri Tea.  After relaxed breakfast, get ready for the local sightseeing. Silliguri is famous for its tea, transport, tourism and timber. These picturesque plains town lies on the banks of Mahananda River and the foothills of Himalayas. Explore the hill station's markets—Sevoke and Bidhan Road. Visit famous Salugara Monastery, Surya Sen Park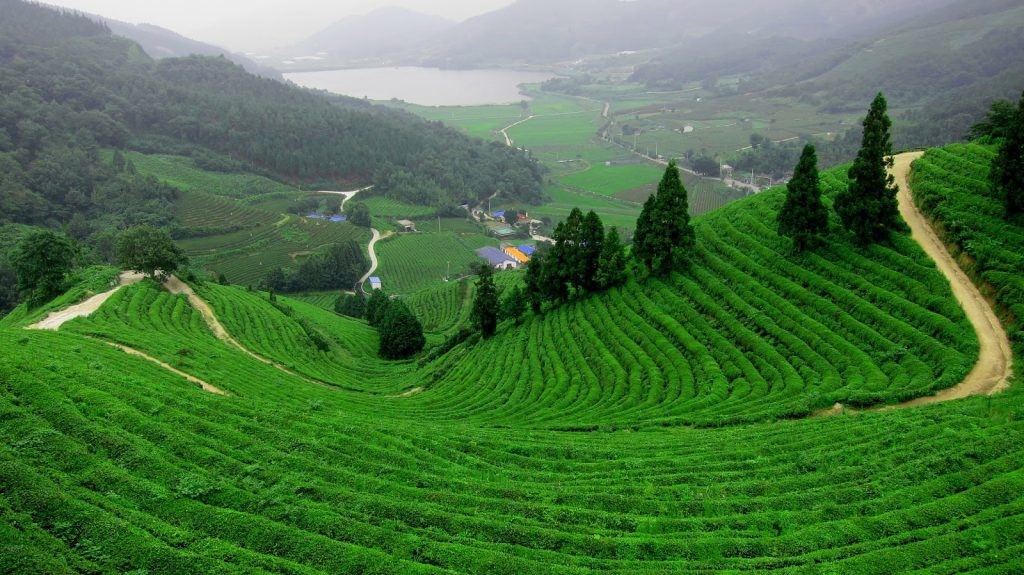 Enjoy your day at Silliguri and relax.
Hotel –Lemon Tree / Montana Vista or Similar
Meals Included- Breakfast + Tea + Lunch + Evening Tea + Dinner 
Day- 5- Silliguri- Guwahati
Drive to Guwahati – the Gateway of North East. Today is a long day so we will try to leave as early as possible. The road to Guwahati splits though the narrow strip of land sandwiched between Bhutan and Bangladesh and has jungles on both sides of the road with intermittent tea estates. Continue on the four-lane highway to Guwahati to the other side of the mighty Brahmaputra. Welcome to Awesome Assam. Reach by the late evening and relax.
Hotel –Kiranshree or Similar
Meals Included- Breakfast + Tea + Lunch + Evening Tea + Dinner 
Day-6- Guwahati- Kaziranga
After breakfast drive towards Kaziranga. The drive is beautiful with may animal crossing corridors We will directly head towards. Check in to the hotel after Lunch and relax. Evening is free to explore the local market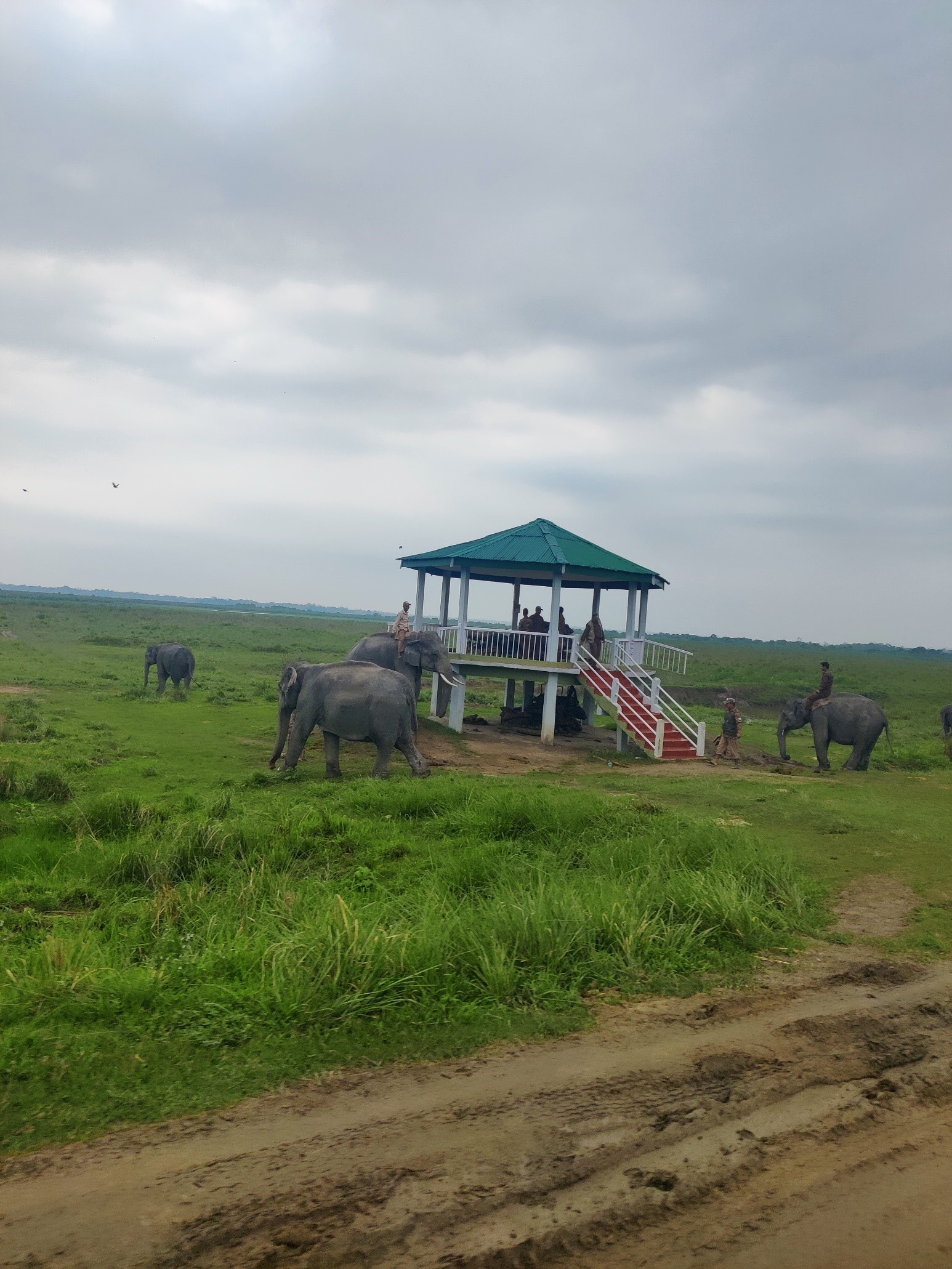 Hotel – Borgos or Similar
Meals Included- Breakfast + Tea + Lunch + Evening Tea + Dinner 
Enjoy Early morning Jeep Safari in the Central range of the park. Spread across the floodplains of the Brahmaputra River, its forests, wetlands and grasslands are home to tigers, elephants and the world's largest population of Indian one-horned rhinoceroses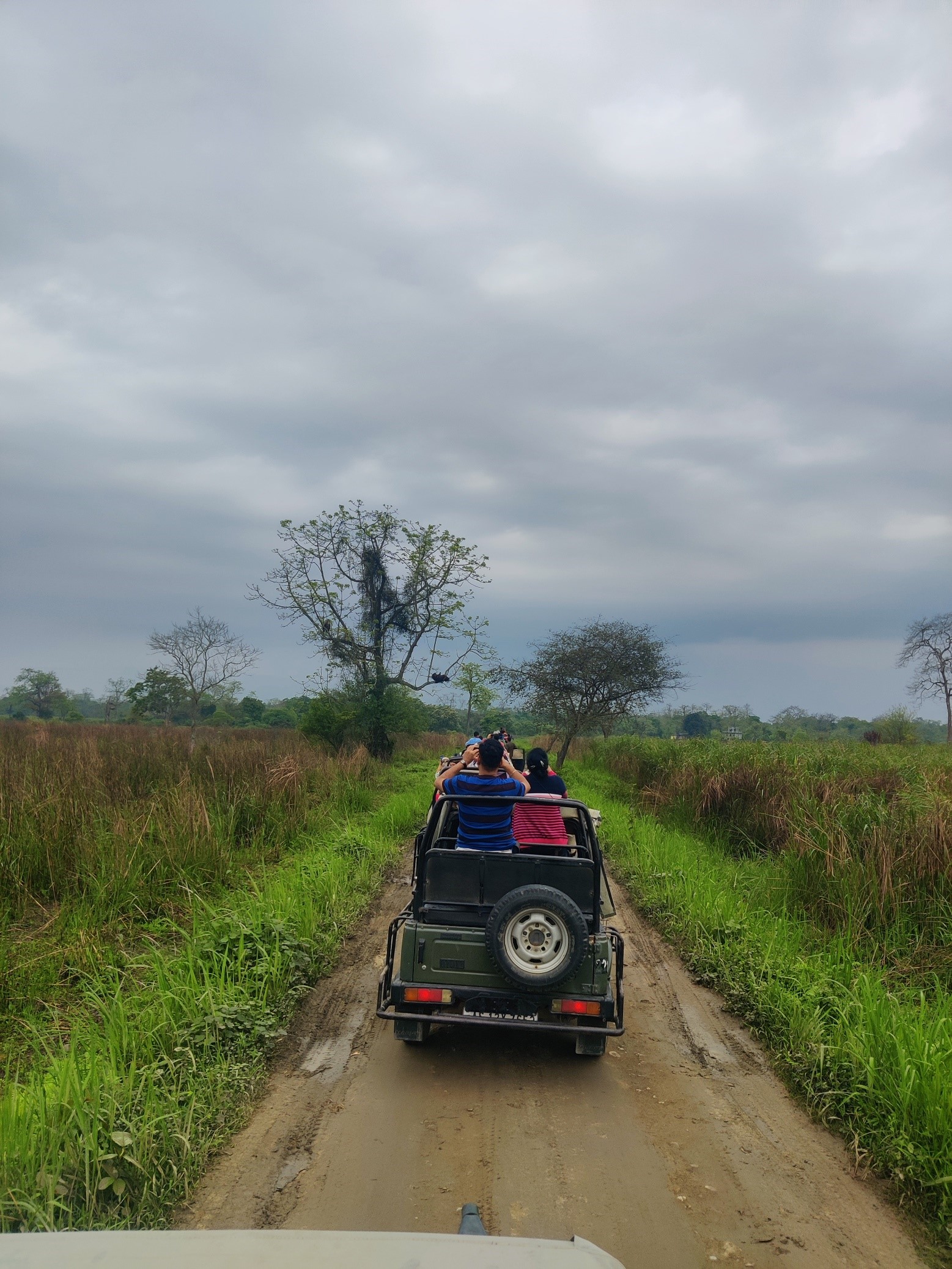 Moreover, it is visited by many rare migratory birds. The Crested Serpent Eagle, Palla's Fishing Eagle, Grey-headed Fishing Eagle, Swamp Partridge, Bar-headed goose, whistling Teal, Bengal Florican, Storks, Herons and Pelicans are some of the species found here. We will return to the resort for breakfast. After breakfast we will visit the Orchid & Bio-diversity Park and try an awesome Assame thali.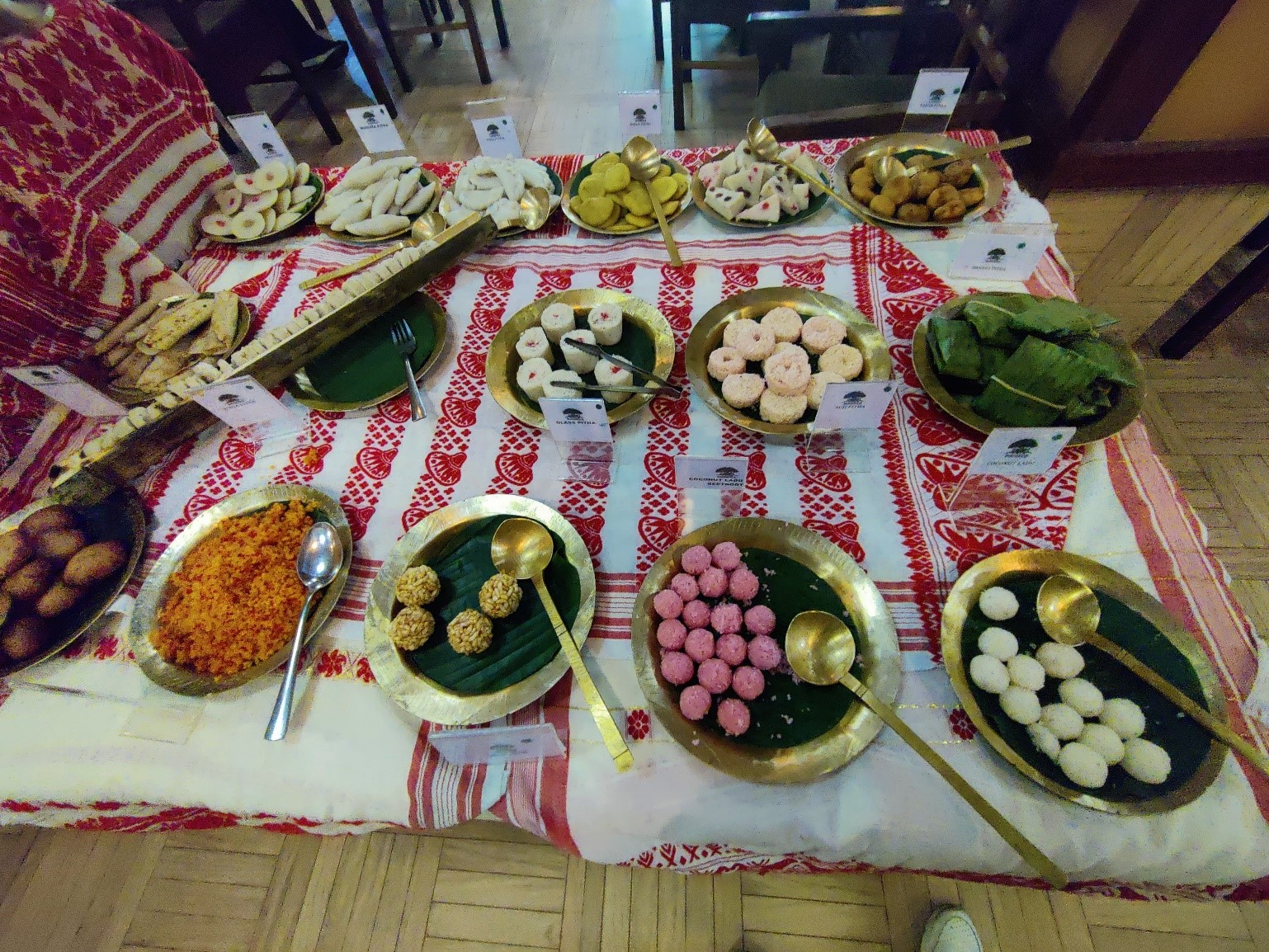 Enjoy the cultural Programmes in the Evening.
Hotel – Borgos or Similar
Meals Included- Breakfast + Tea + Lunch + Evening Tea + Dinner 
Day-8- Kaziranga- Bomdila
After Breakfast, start your journey towards Bomdila, headquarters of West Kameng district of Arunachal Pradesh. The Bomdila pass offers view of Kangto and Gorichen Peaks, the highest in the state.  Visit Bomdila helipad which has a view of the whole town.
Hotel – Grand Hotel or Similar
Meals Included- Breakfast + Tea + Lunch + Evening Tea + Dinner 
Day-09 - Bomdila – Dirang
Bomdila to Dirang is just an hour drive, we will be exploring Sangti valley, dotted with forested mountains comprising pine trees, wildflowers, rivers, you will get glimpse of the new parts of this state.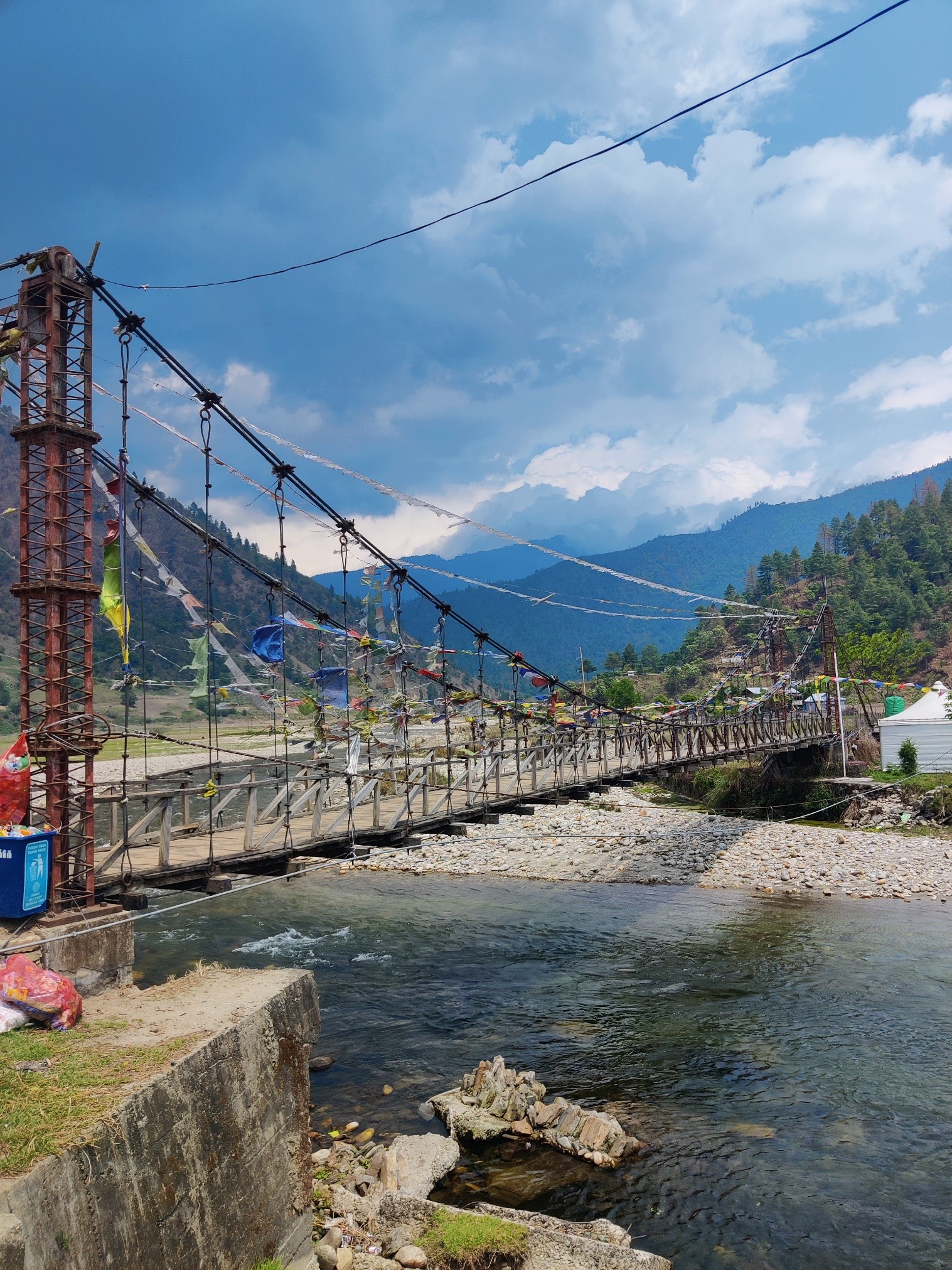 You will love the gorgeous lush landscapes which turn rich green with the terraced fields, seasonal flowers, and gushing waterfalls and streams at every turn make the valley fascinating. Stop at Khaso Steel Bridge near Sangti for a picture. Witness various fruit orchids, including oranges, apples, lemon and kiwis. Also, do not miss spotting some exotic Himalayan birds when you are here. Picnic lunch by the riverside . enjoy the relaxed day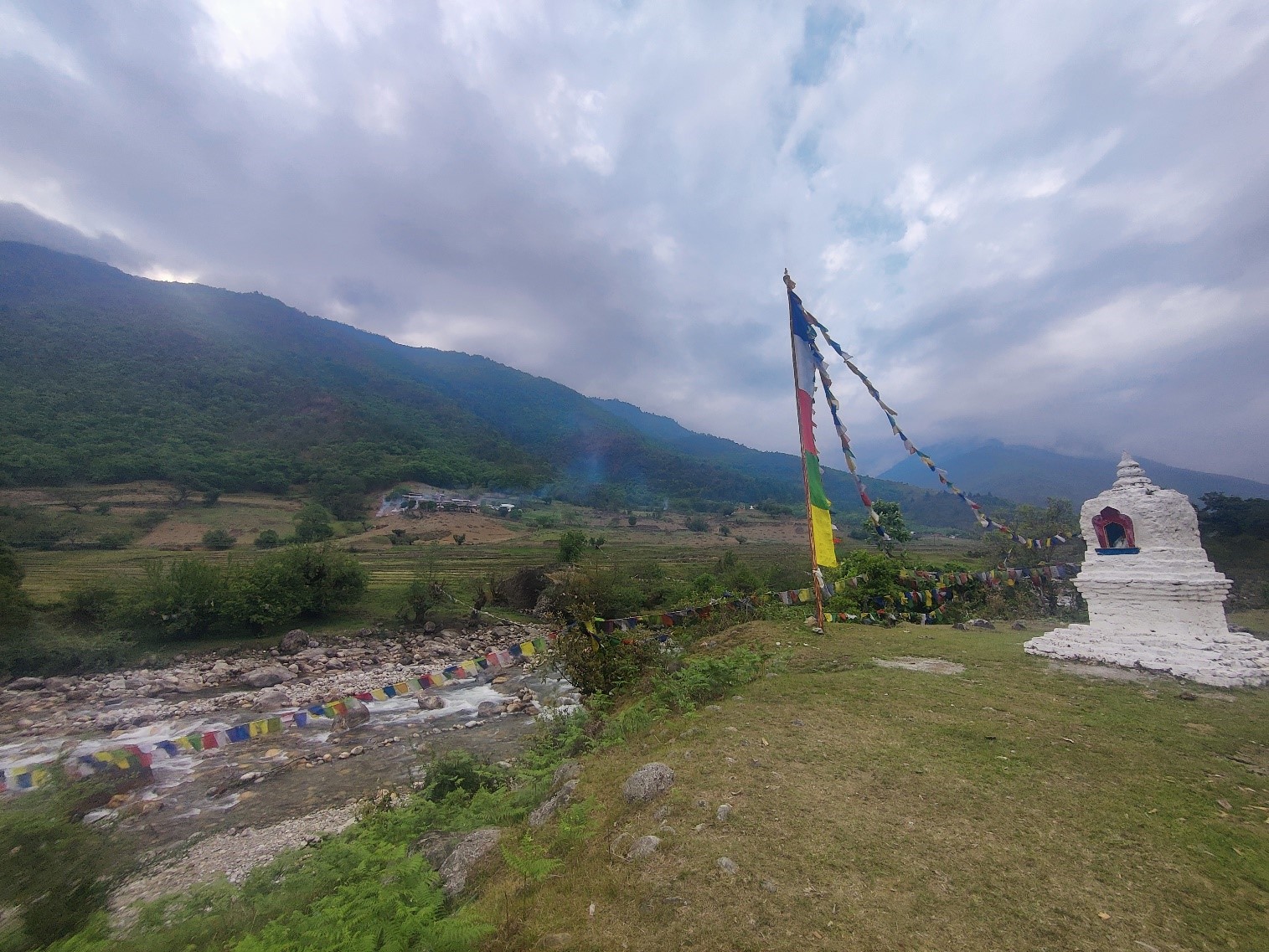 Hotel – Mandala or Similar
Meals Included- Breakfast + Tea + Lunch + Evening Tea + Dinner 
Day-10 - Dirang – Tawang.
After Breakfast drive towards Tawang. Visit Dirang Monastery on the way.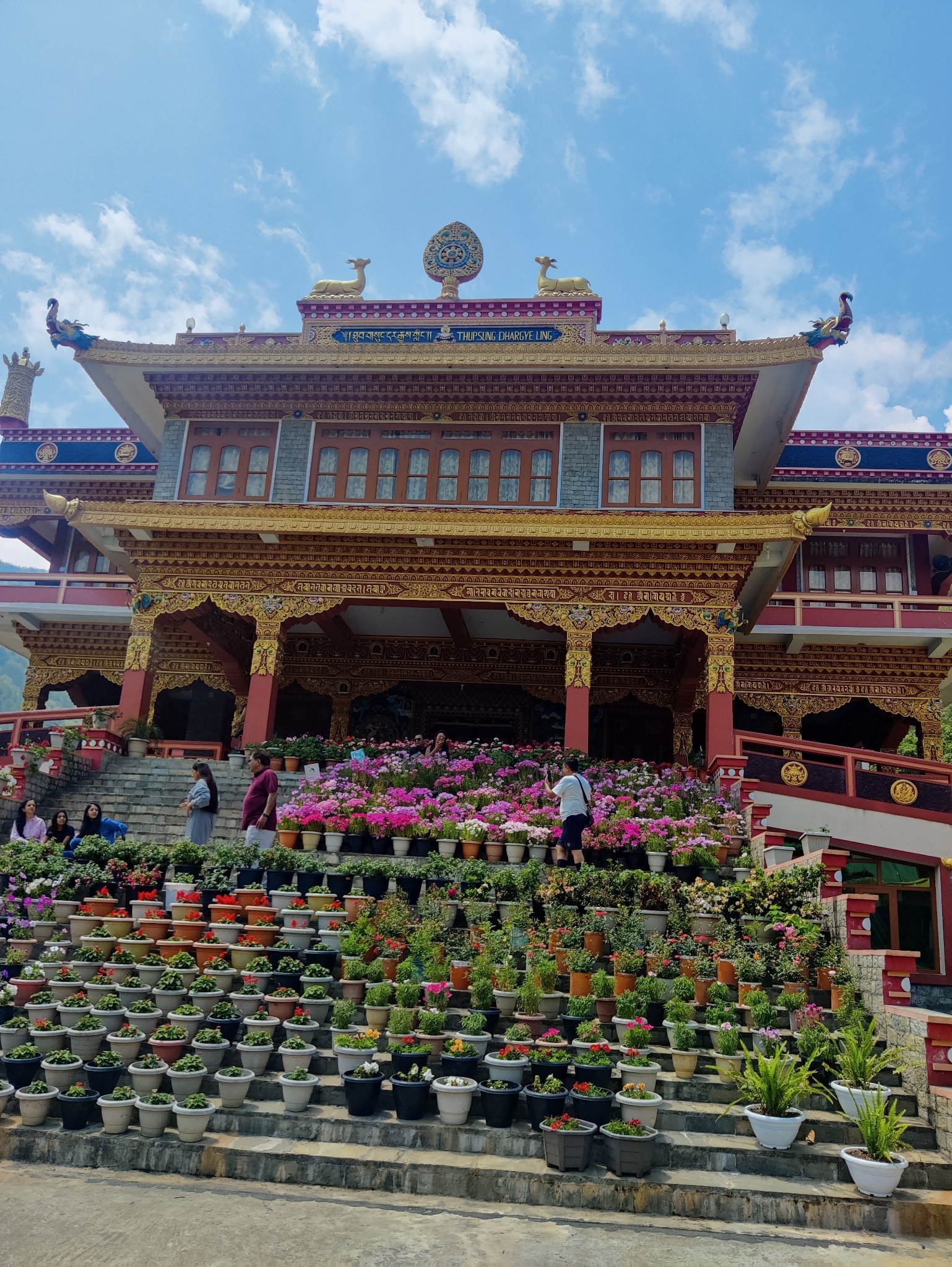 Another name for Dirang Monastery is Thupsung Dhargey Ling Monastery, and is certainly one of the most beautiful Monastery in Arunachal Pradesh This Monastery is in fact a learning institute for the study of Tibetan Buddhism by monks and other people. The name "Thupsung Dhargey Ling" was given by His Holiness Dalai Lama, which means the place of flourishing of Buddha's speech. After Taking blessings we will start our journey towards Tawang.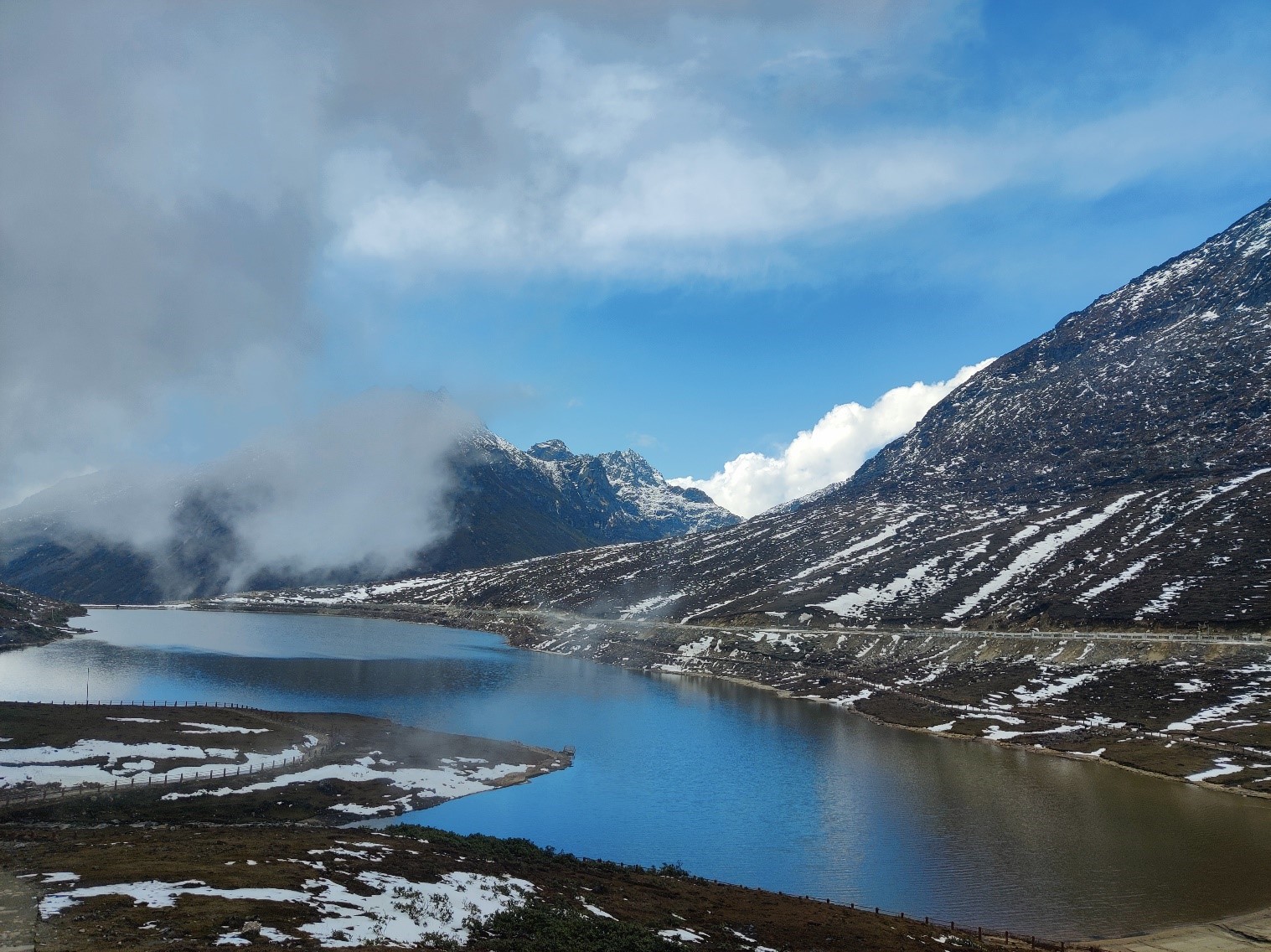 The road through Sela Pass to Tawang is a beautiful and adventurous. You will be driving through the mix of tarmac, bumpy winding roads, which reach up to 13,700 ft. through rain, ice, mud, and snow. On the way we will stop at Jaswant Garh to pay homage to a brave soldier who singlehandedly took on a large number Chinese army people. We will stop by the Jung Falls to enjoy the magnificence of the water cascading in several layers down a mountain slope into the rivulet below. A brilliant rainbow formed just at the bottom of the falls where the waters crashed into the rivulet. After half an hour stop, we continued the journey to Tawang.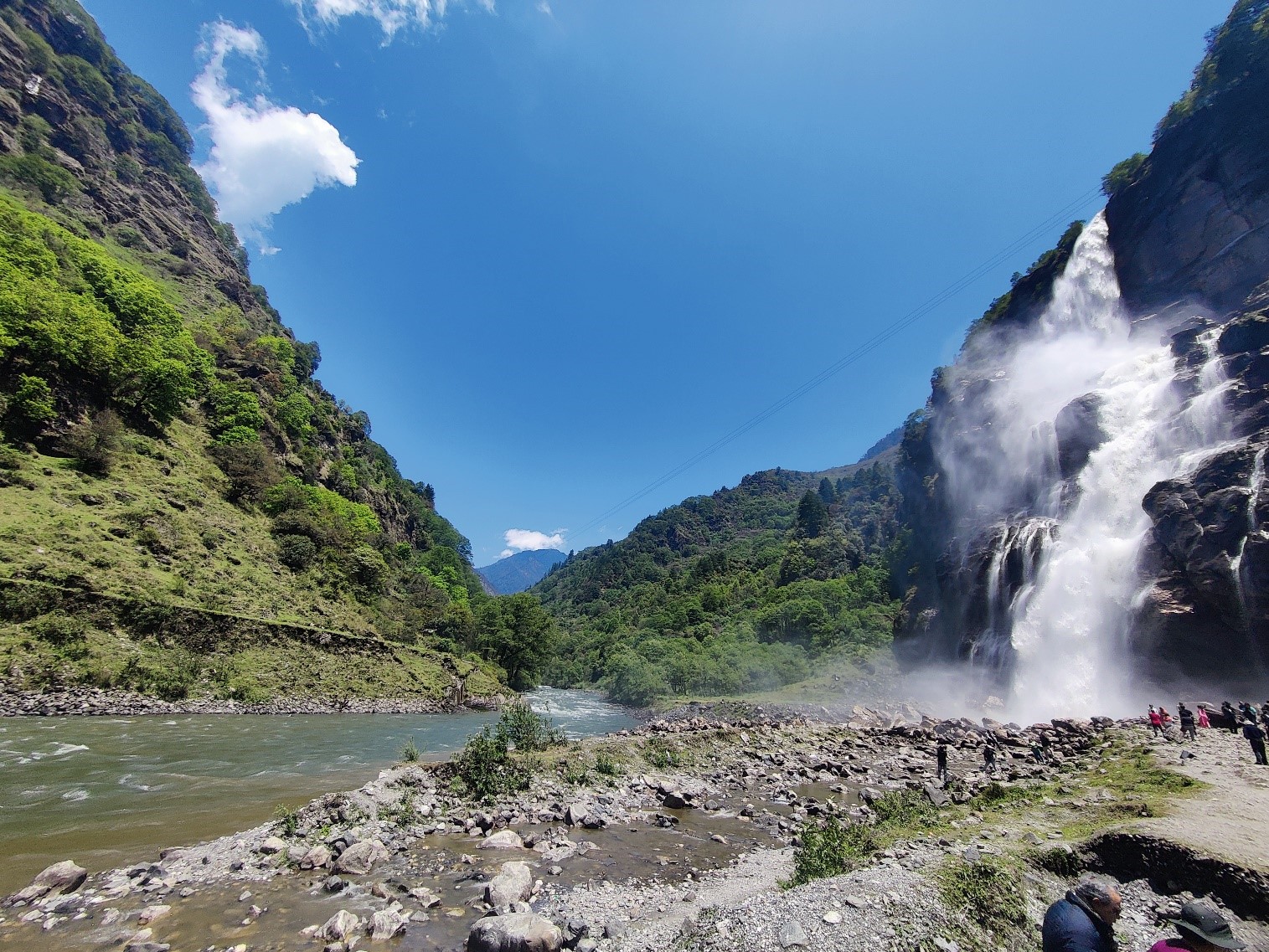 Hotel – Yangzom or Similar
Meals Included- Breakfast + Tea + Lunch + Evening Tea + Dinner 
Post breakfast proceed for sightseeing visit 400 years old (17th century) Tawang Monastery which is the second largest monastery in the world after Potala Palace in Tibet. The building is about 113 feet long and 80 feet wide and houses valuable antiquities, books and manuscripts-handwritten and printed. Later visit Tawang War Memorial, a 40-foot-high multi-hued memorial, has a structure constructed in stupa design. Dedicated to the martyrs of Sino-Indo War held in 1962, this memorial is nestled among beautiful peaks, which overlooks the Tawang-Chu valley.
Hotel – Yangzom or Similar
Meals Included- Breakfast + Tea + Lunch + Evening Tea + Dinner 
Day -12- Tawang – East Zone – Bumla Pass – Tawang
Today drive is patriotic, the entire drive is beautiful to Bumla Pass which is located about 37 km away from Tawang at the Indo-China border over 15,200 ft above sea level.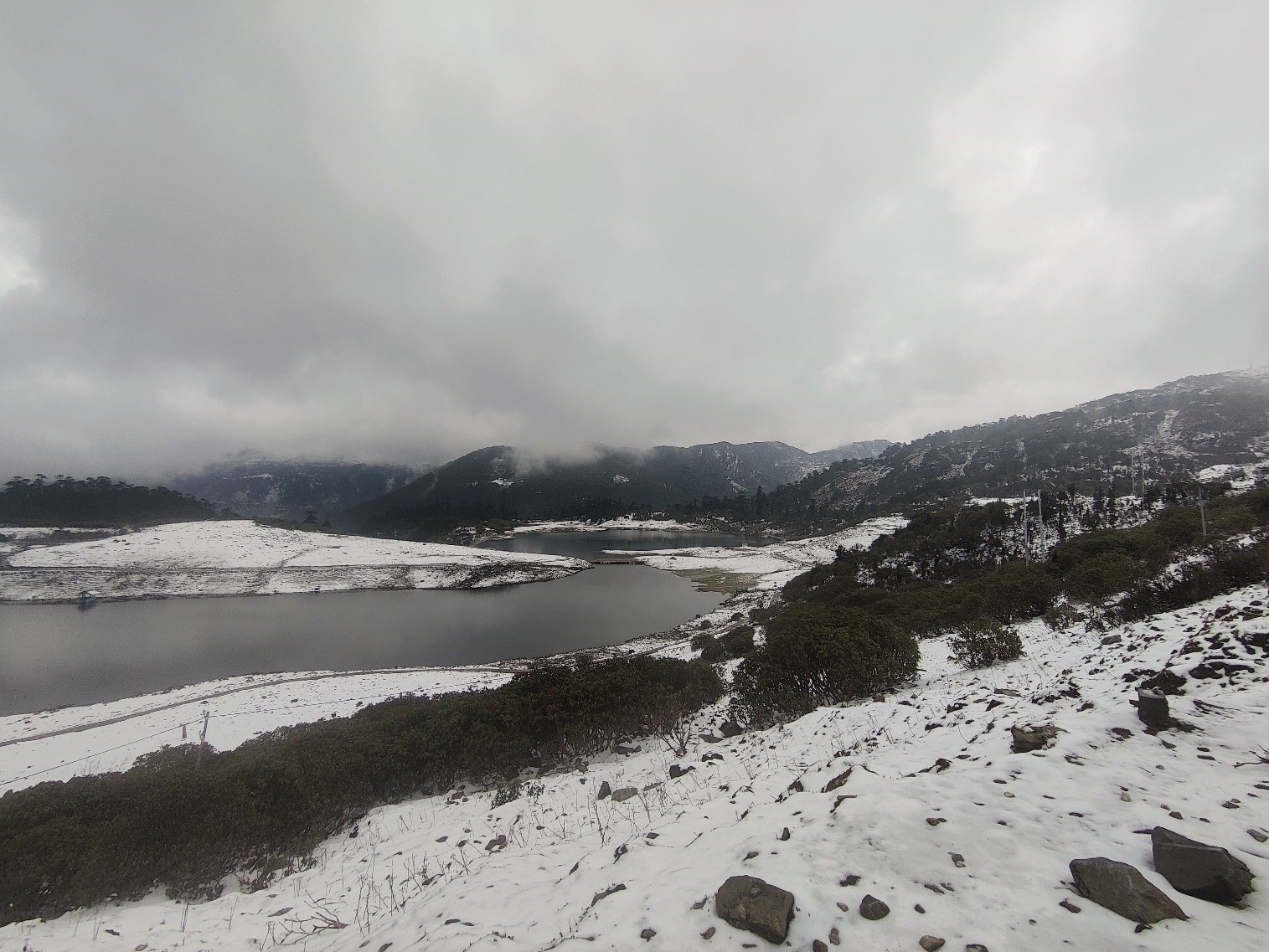 The Bum La is a mountain pass is a border pass between Tibet's Cona County and India's Tawang district. Bum La is one of the frontiers passes that used to be a trading route connecting Tibet and India. When the current Dalai Lama escaped Tibet and entered India in 1959, this is the route his entourage took.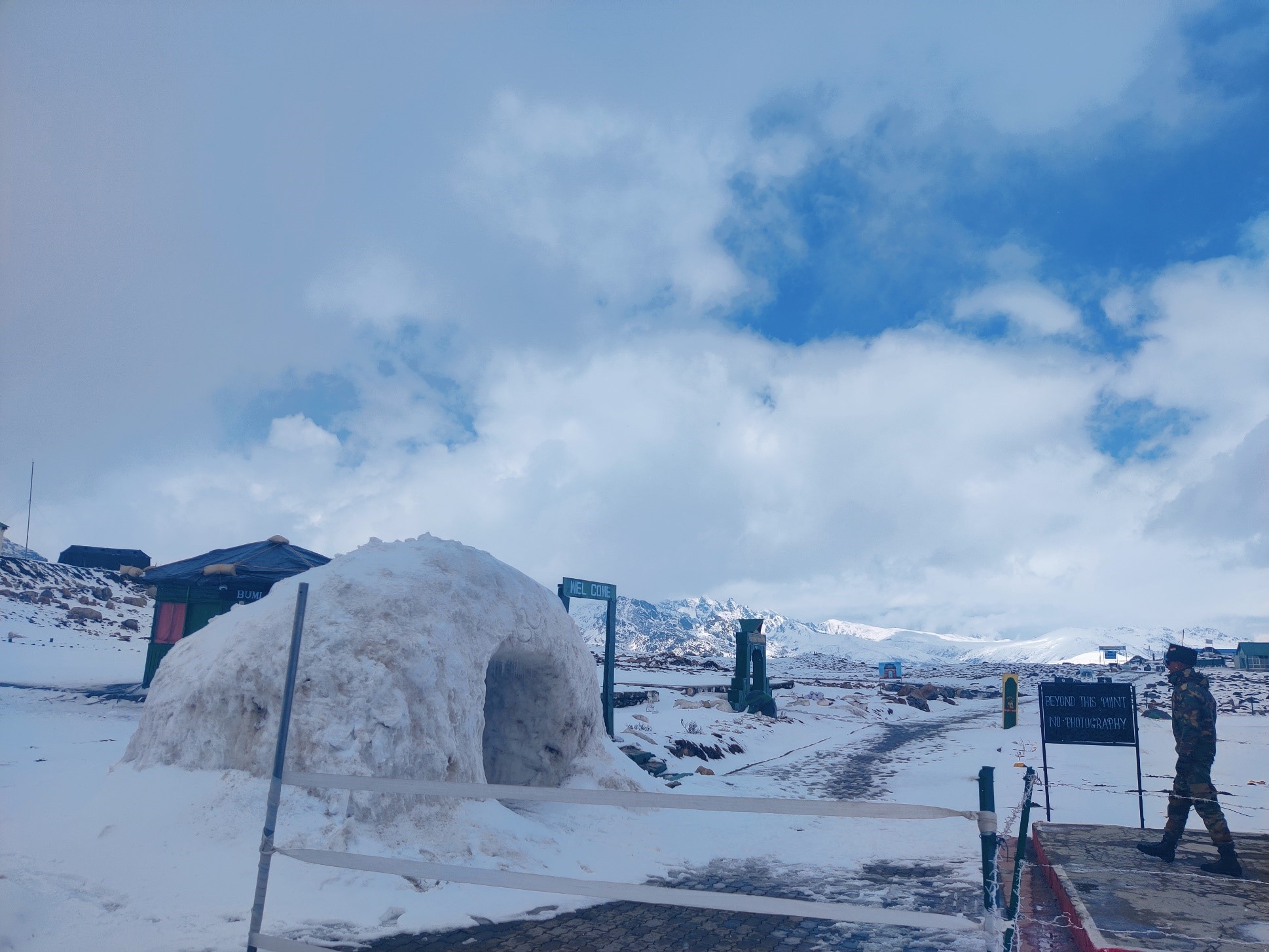 Hotel – Yangzom or Similar
Meals Included- Breakfast + Tea + Lunch + Evening Tea + Dinner 
Day -13- Tawang – Maduri Lake – Taksang – Zemithang – Twang
After breakfast, drive to visit high altitude lake called as Shonga-tser Lake, popularly known as Madhuri Lake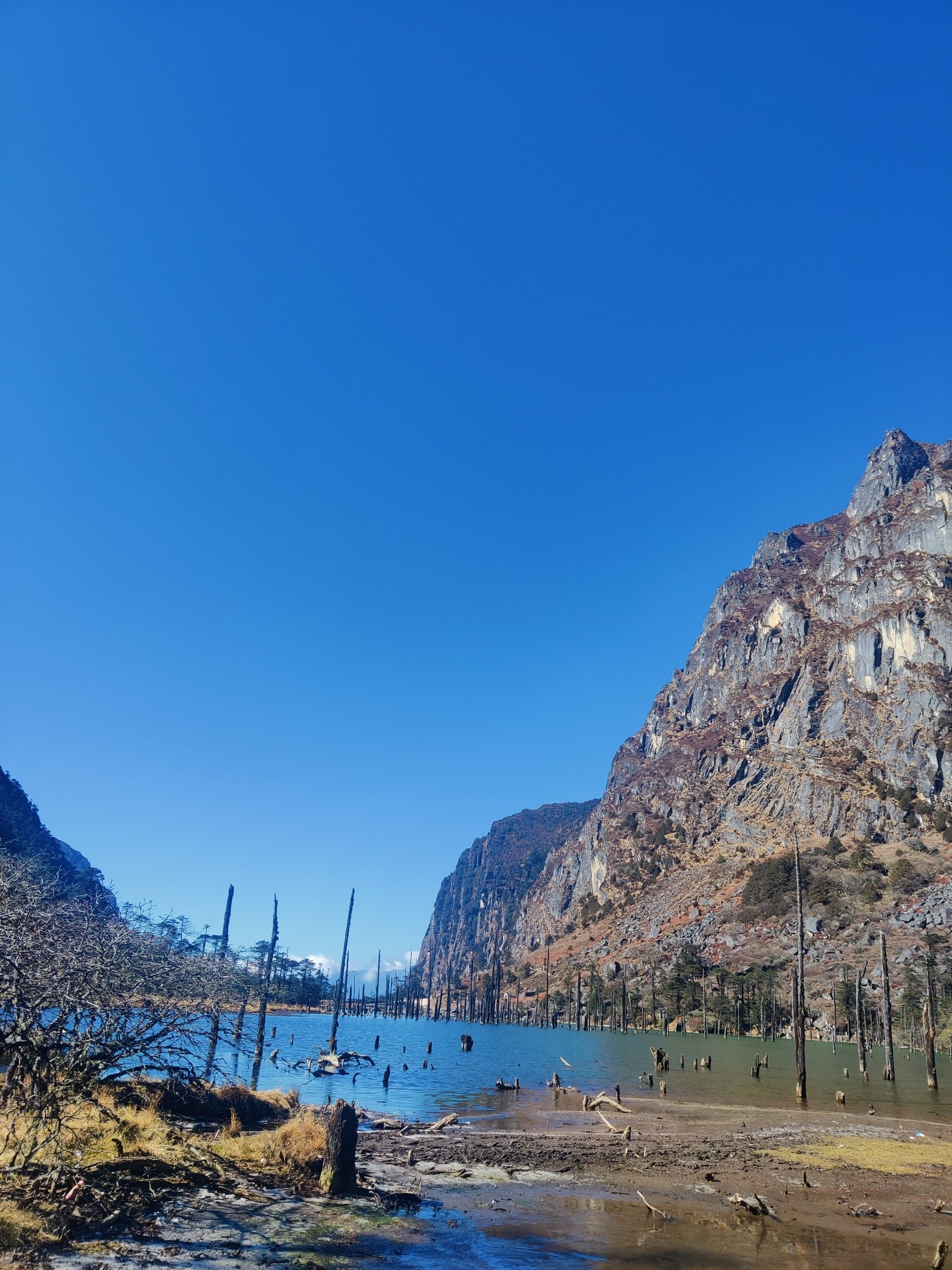 located 35, kms away from Tawang near the China Border (Bumla Pass). The drive to Sangestser Lake is full of thrill and one can still see the war bankers that had been used during the Chinese aggression in 1962. We will drive further to Taksang and Zimithang Zemithang (Zimithang) valley is close to the international border with Bhutan and China (Tibet). It is at 90 kms from the main town of Tawang at an elevation of 10,000 ft. It's known for its expansive golden farmlands, wide-open valleys, and majestic mountains.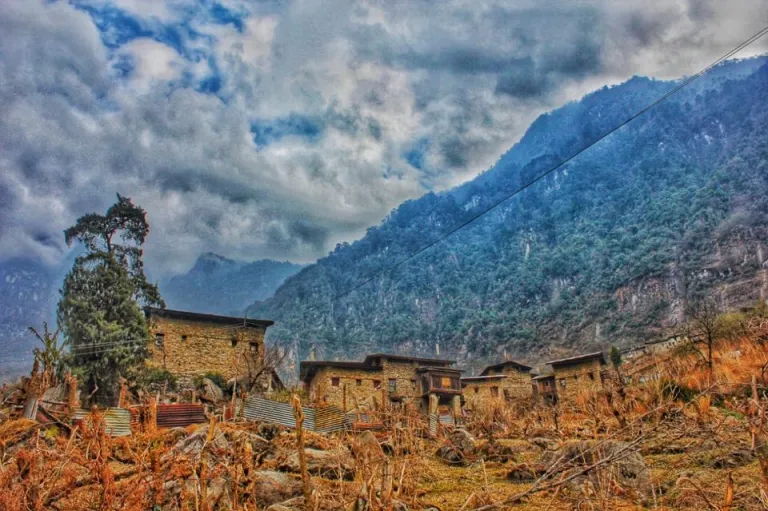 Zemithang literally translates to "river-swept land." It is on the Nyamjang Chu riverbank. The last administrative division of India is the Zemithang Circle, which is located west of the border with Bhutan and the Tibet Autonomous Region of China.
Hotel – Yangzom or Similar
Meals Included- Breakfast + Tea + Lunch + Evening Tea + Dinner 
The next day we returned to Tezpur by the same route.  Today's drive will be faster with less stopovers and breaks. Reach Tezpur by the evening.
Tezpur located on the north bank of River Brahmaputra is the headquarter of Sonitpur district. It is a city steeped in folklore and mythology. As they say, it is a place where valleys sing along while the stones tell stories. The city is regarded as the cultural capital of Assam.
The name Tezpur is derived from 'Teza' which means blood and 'Pura' means city. I will share the story of Tezpur on Walkie Talkie on our way back
Hotel – TBA  
Meals Included- Breakfast + Tea + Lunch + Evening Tea + Dinner 
Day -15 – Tezpur – Guwahati
Early checkout and proceed to Guwahati. We will take an evening cruise on Brahmaputra River.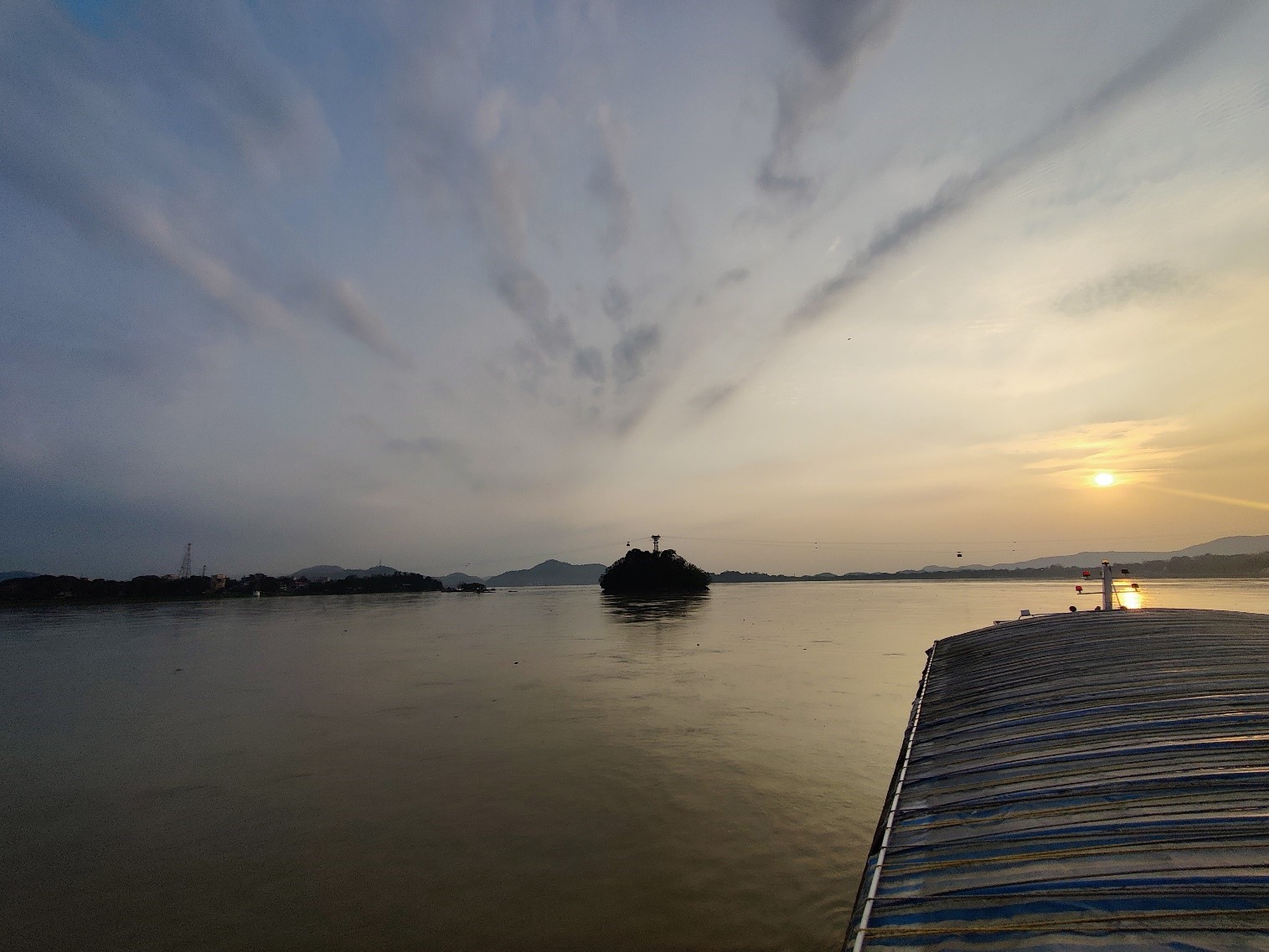 Hotel – Kiranshree Grand or Similar
Meals Included- Breakfast + Tea + Lunch + Evening Tea + Dinner 
Day -16- Guwahati (Kamakhya Temple) & Departure
Have buffet breakfast at the hotel. Today is our visit to Kamakhya temple. Kamakhya Temple is dedicate to mother goddess Kamakhya. It is one of the oldest & most revered centres of Tantric practices. Your tour manager will brief the programme for today as per the flight timings or drive back the same route.
The charges for Indian Nationals INR 90.000/- Per Person.
Children below 3 years are not recommended
Children till 5 years is complementary
Children between 5-12 years- INR 45000/-
Children above 12 years is treated as adult
The single room supplement payable in case a participant does not want accommodation on a twin sharing basis will be 40% extra.
The Charges for hiring Drivers is extra
Bookings can be done by depositing 20,000/- booking amount!!!
The charges can be paid by Cheque / Demand Draft/ bank transfer in favour of
"Boundless Journeys"
Current A/c no 2479201000942
Canara Bank, Sector 19, Chandigarh
IFSC Code CNRB0002479
"Go Boundless"
Current A/c no 50200065852270
HDFC Bank, Sector 8, Chandigarh.
IFSC Code HDFC000010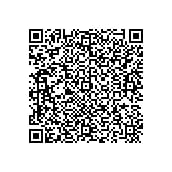 Scan QR Code and Pay
Gpay Scan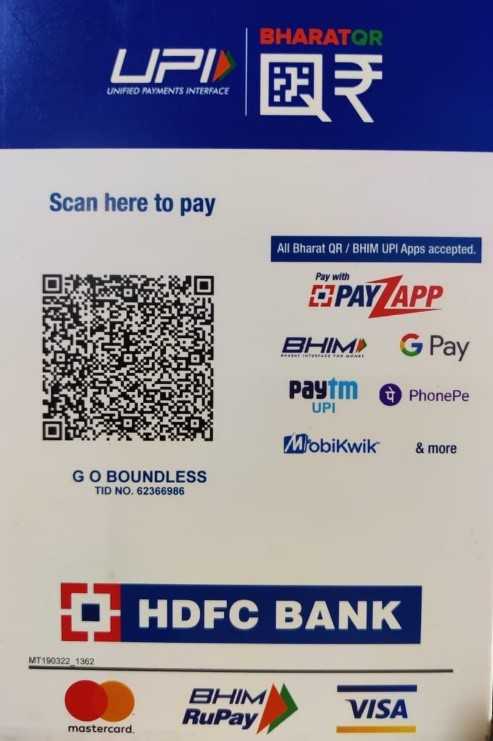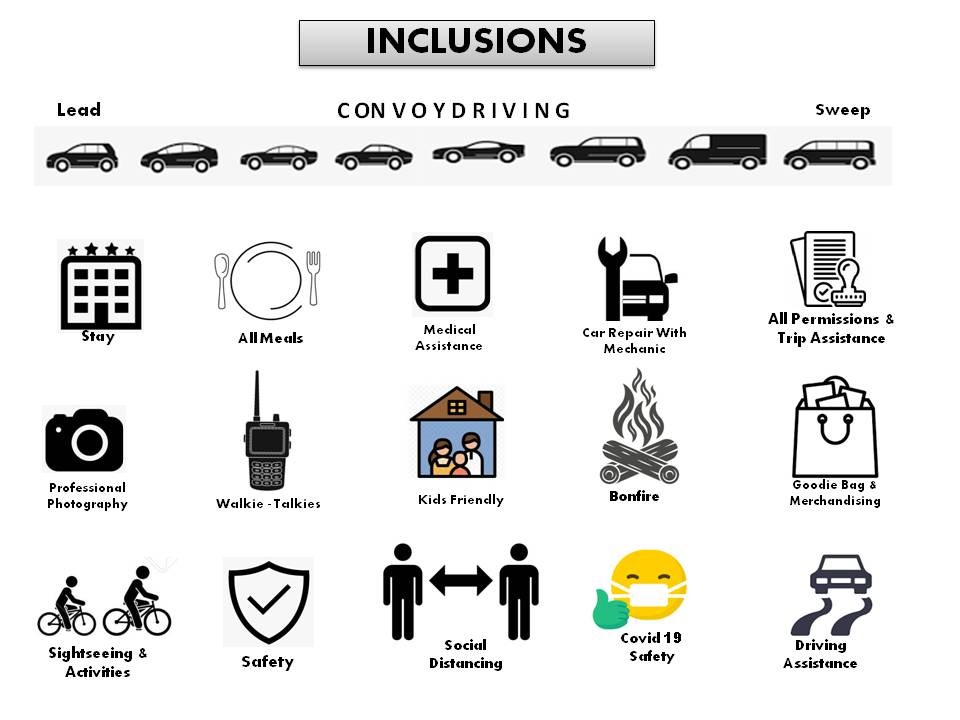 Inclusions-
Accommodation on Double occupancy Basis
All Meals (As mentioned in the itinerary)
Pilot Vehicle
24X7 Backup with mechanic
24X7 Medical Supplies with Oxygen Cylinders
Off-roading Experience
Service Backup
All Permissions
Merchandising of Go Boundless
Radio Communication Sets
Guidance and support
Does Not Include: -
Vehicle/Fuel/ Road tax/tolls etc. Does not include fuel costs for driving to & fro locations and costs that are incurred on the way.
Tips and gratuities.
Personal and Vehicle Insurance
Any kind of drinks (Alcoholic, Mineral)
Any personal expenses, Extra snacks, Laundry etc.
Any spare parts such as engine oil break oil and others.
Cost of any form rescue, evacuation, hospitalization, etc.
Entrance charges to monasteries, and camera charges
cigarettes, laundry etc.
Whatever is not mentioned in Inclusions
5% GST
Cancellation Policy: -
80% payment confirmation against booking. Rest 20% 30 days before the travel.
Cancellation before 40 Days, full Refund
Cancellation before 30 days, 70% Refund
Cancellation after 30 days, No Refund
Cancellation of event by the organizers 100% refund.
Cancellation arises out of unseen natural circumstances no refund.
In case of rough weather, we have the full discretion, whether to go ahead with the trip/expedition or not. In case of cancellation due to rough weather, we will provide you with an alternate trip. The dates and the cost of trip may vary. In such cases following will apply: -
Cost of alternate trip > Cost of booked trip: Customer has to pay extra difference in cost
Cost of alternate trip < Cost of booked trip: Customer will be paid back the extra difference in cost.
In case we are unable to find a replacement for the trip, customer will get the full refund
In case of Road Block to any destination, no refund and you have to pay extra for making alternate arrangements.
For Bookings Contact-
Vaneeta Kang
(Founder & Lead Adventurer)
Go Boundless Contact - 09878025444
boundlessgo@gmail.com /www.goboundless.co
#travelwithvk #goboundless