Go Spiti- Self Driven Expedition
11th June to 21st June 2023
10 Nights/11 Days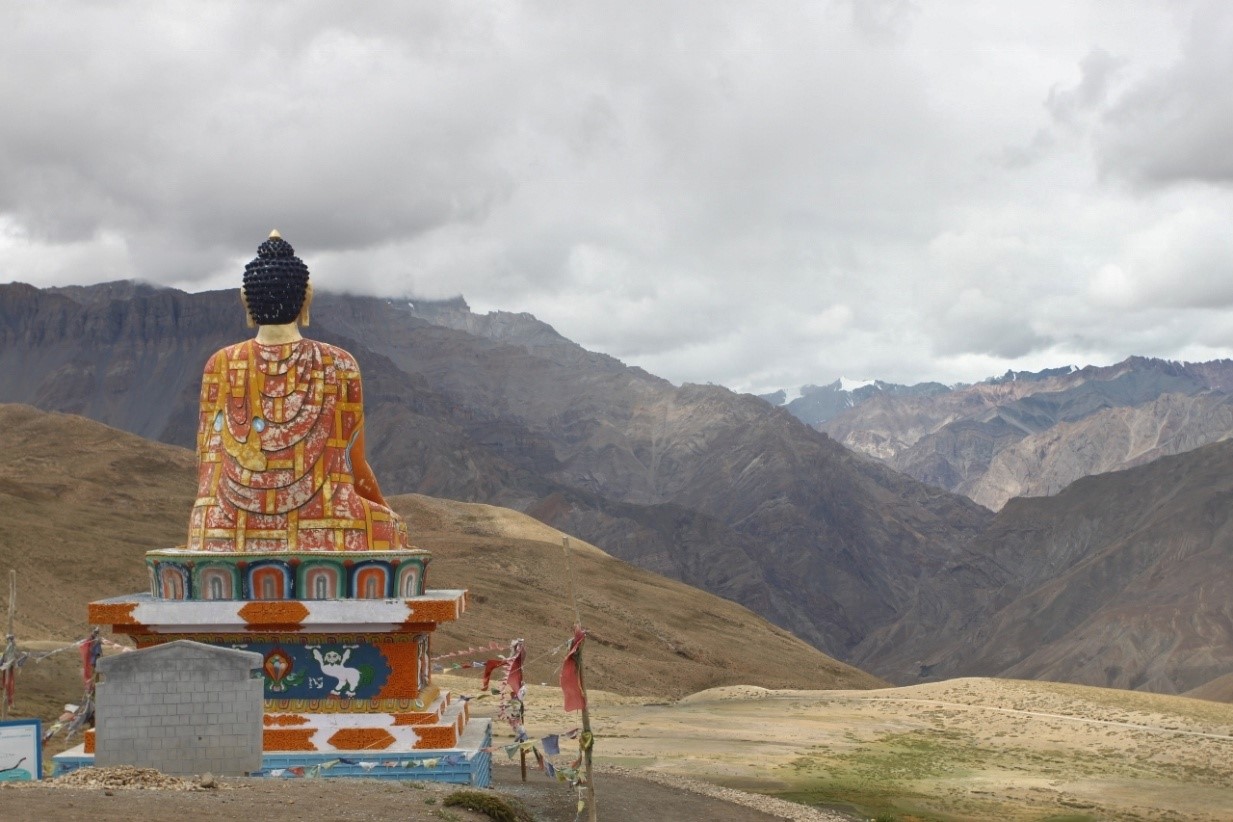 Spiti – Pristine Lakes, World's Highest Villages and Beautiful Deserts
With pristine lakes and some of the worlds' highest inhabited villages, Spiti leaves you with picture-postcard memories of barren desert and precariously perched monasteries set against backdrop of clear blue skies. Sparse population and awesome driving opportunities offer a feeling of unexplored remoteness in an area yet untouched by tourism. At incredible altitudes with stunning landscape, often compared to Ladakh before tourists took over, Spiti makes a fantastic road-trip destination. High altitude and rugged mountains make for a bucket list drive as you reach an altitude of 15,000 Feet.
An ideal combination of traversing river beds, waterfalls, monasteries, warm locals, peace, star gazing, experiencing the milky-way and driving on single track dirt-trails.
Go Boundless will take care of all details including: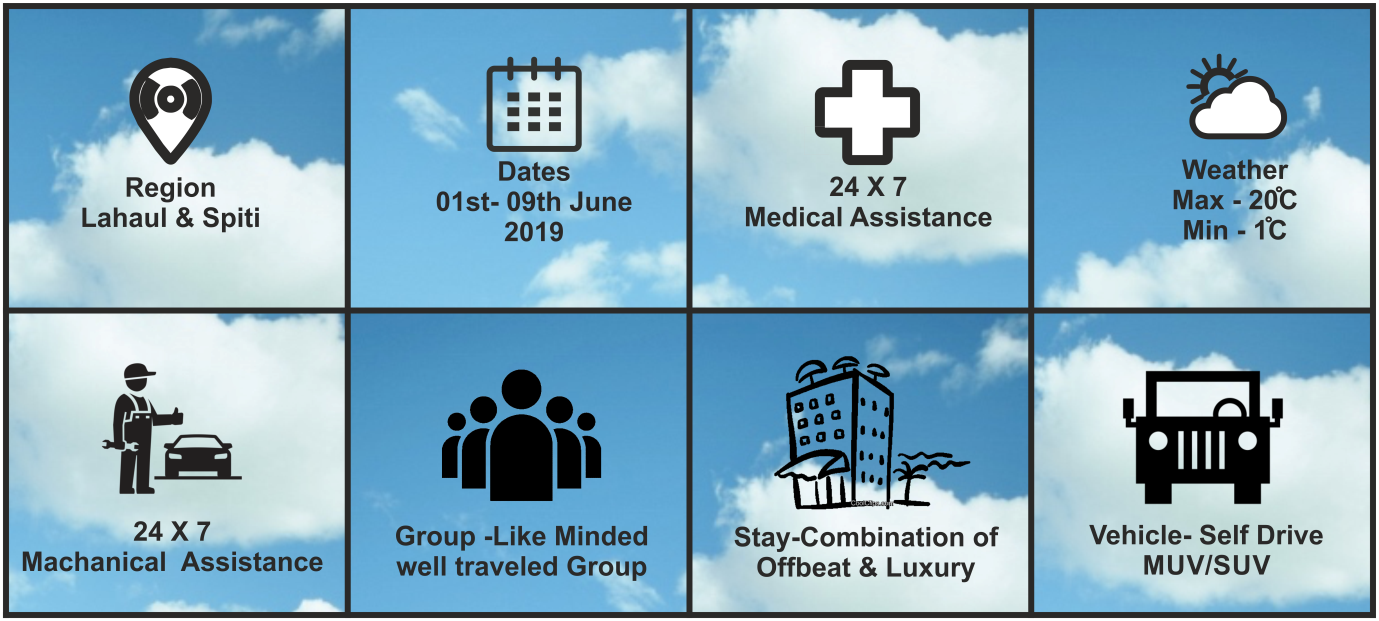 The itinerary for "Go Spiti" has been designed for gradual acclimatization and to include the best lodging and boarding options available on this route.
| | | | | |
| --- | --- | --- | --- | --- |
| DAY | DATE | DESTINATION | DISTANCE | TRAVEL TIME |
| DAY-01 | 11TH JUNE | REACH CHANDIGARH | REPORTING | |
| DAY-02 | 12TH JUNE | CHANDIGARH – NARKANDA | 193 KMS | 6-7 HOURS |
| DAY-03 | 13TH JUNE | NARKANDA- SANGLA | 153 KMS | 5-6 HOURS |
| DAY-04 | 14TH JUNE | SANGLA- CHITKUL-SANGLA | 70 KMS | 3-4 HOURS |
| DAY-05 | 15TH JUNE | SANGLA- KALPA | 30 KMS | 2 HOURS |
| DAY-06 | 16TH JUNE | KALPA- NAKO -TABO | 160 KMS | 5-6 HOURS |
| DAY-07 | 17TH JUNE | TABO-DHANKAR – KAZA | 112 KMS | 3-4 HOURS |
| DAY-08 | 18TH JUNE | KAZA – HIKKIM- LOSAR – KAZA | 112 KMS | LOCAL DRIVING |
| DAY-09 | 19TH JUNE | KAZA – KEEKIBBER – KAZA | 30-40 KMS | LOCAL DRIVING |
| DAY-10 | 20TH JUNE | KAZA- CHANDERTAAL – MANALI | 210 KMS | 7-8 HOURS |
| DAY-11 | 21ST JUNE | MANALI- CHANDIGARH | 310 KMS | 7-8 HOURS |
Terms & Conditions: –
Valid Driving License with comprehensive insurance coverage policy.
Maximum 4 Person per car is recommended.
The charges specified are for each crew member in the participating vehicle and includes accommodation on twin sharing basis along with breakfast, packed refreshments and dinner at the specified halts and night halts as specified in the itinerary, inner line permits, local guides, medical assistance with oxygen and medical supplies, service crew.
Buffet- Breakfast and Dinner with choice of Veg and Non-Veg. At places you will be provided with packed breakfast. Lunch would be mostly veg.
List of Documents Required: –
Completed Registration Form
Signed Indemnity (Will be provided by "Go Boundless")
Doctors Declaration (Format will be provided by "Go Boundless" )
Copy of the registration certificate of the vehicle
Copy of the insurance policy of the vehicle
Copy of driver's license
Pollution Certificate
A copy of ID proof for each crew member
Why Go Boundless?
Planning the route and itinerary to include the "must see" sights
Coordination of the convoy
Local guidance and support from experts
The best boarding and lodging available en‐route
Medical supplies
Service support
Liaison with the local authorities for inner line permits
Liaison with locals for making all safety arrangements.
Destination

Departure

Reach Chandigarh Chandigarh – Narkanda Narkanda – Sangla Sangla- Chitkul-Sangla Sangla –Kalpa Kalpa – Nako - Tabo Tabo – Dhankar - Kaza Kaza – Kee – Kibber – Kaza Kaza – Langza- Hikkim -Kaza Kaza- Chandertaal- Manali

Departure Time

11th June 2023

Return Time

21st June 2023
Tour Plan
Reach Chandigarh by early evening and check in to the hotel. In the evening Go Boundless Team will do the sticking and scrutiny of the vehicles. Meet your fellow travellers. Drivers briefing followed by dinner.

Accommodation: - Holiday Inn or Similar
Meals Includes: Dinner
Day-2- Chandigarh – Narkanda
Leave around 8.00 am and Drive to Narkanda which is approximately 190 Kms. The village of Narkanda has some spectacular attractions making it a must visit location. Visit Hatu Peak temple in the evening or stay back and enjoy the valley view followed by evening bonfire and Dinner.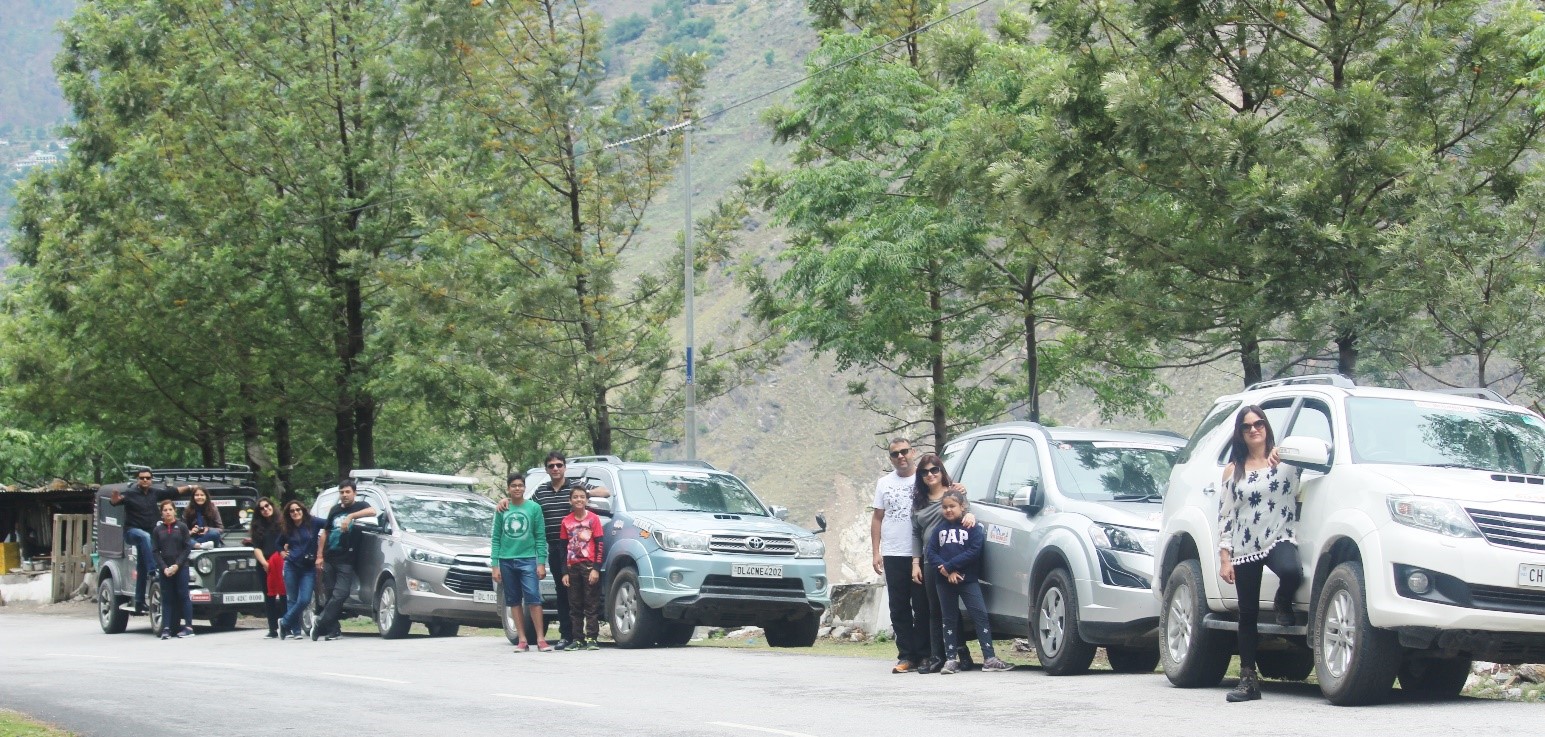 Stay- Tethys Himalaya
or Similar (****)
Meals Included – Breakfast + Tea + Lunch + Evening Tea + Dinner
Situated in a deep valley next to the Baspa River, Sangla offers a beautiful view of green mountains and apple orchards. It's one of the most scenic valleys in Himachal , and on accommodation Kinner camps is one of the best options with nature at its best and camping next to the river can blend up to the experience. Reach by early evening and enjoy Chai with Pakoras.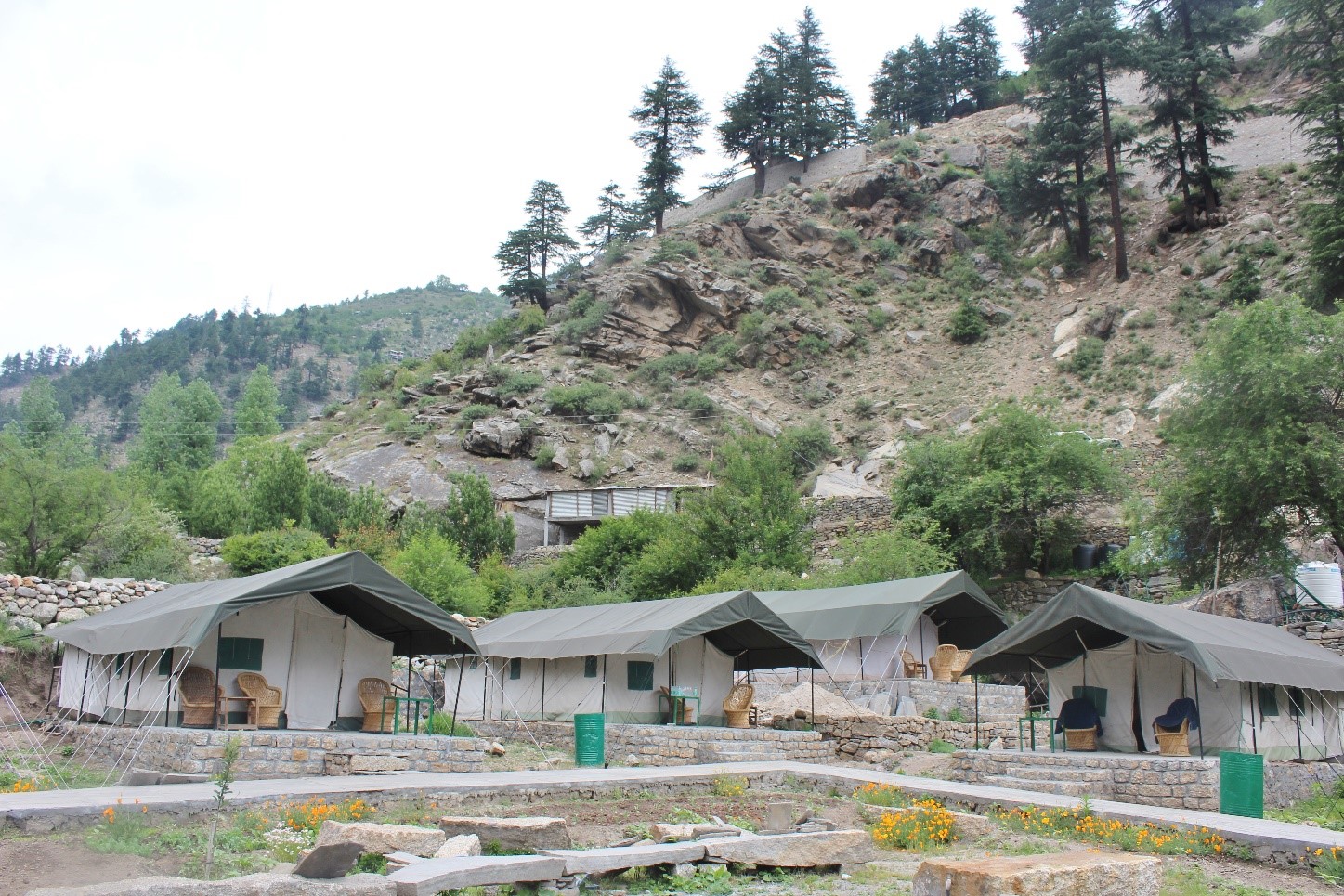 Stay- Kinner Camps, Sangla
(****)
Meals Included – Breakfast + Tea + Lunch + Evening Tea + Dinner
Day-4- Sangla- Chitkul-Sangla
Spend your morning in the lap of nature and enjoy the sound of birds chirping all around. Have breakfast and we will leave for Chitkul which is the last inhabited village near the Indo-China border. The Indian Road ends here. During winters, the place mostly remains covered with the snow and the inhabitants move to lower regions of Himachal. One the way back we will be treated with Picnic Lunch at the beautiful water stream. Relax and enjoy your day.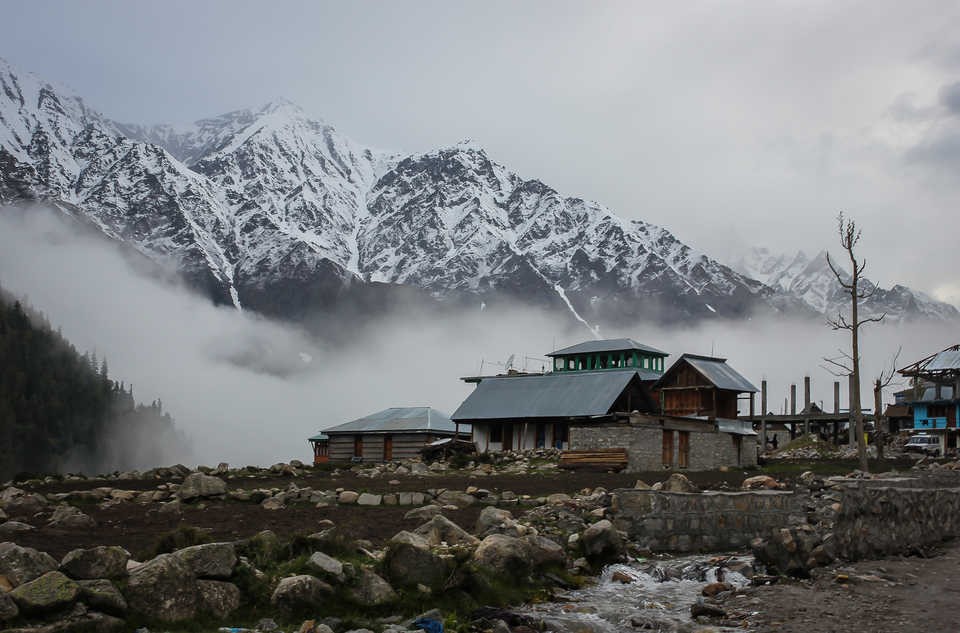 Stay- Kinner Camps, Sangla
(****)
Meals Included – Breakfast + Tea + Picnic Lunch + Evening Tea + Dinner
Today is a short and crisp drive till Kalpa.  Kalpa is a small village in the Sutlej River valley, above Reckong Peo in the Kinnaur district of Himachal Pradesh in the Indian Himalaya. The region is inhabited by the Kinnauri people and is known for its apple orchards, as apples are a major cash-crop for the region. The Sutlej River below runs through deep gorges, and the winding mountain road is bordered by chilgoza forests.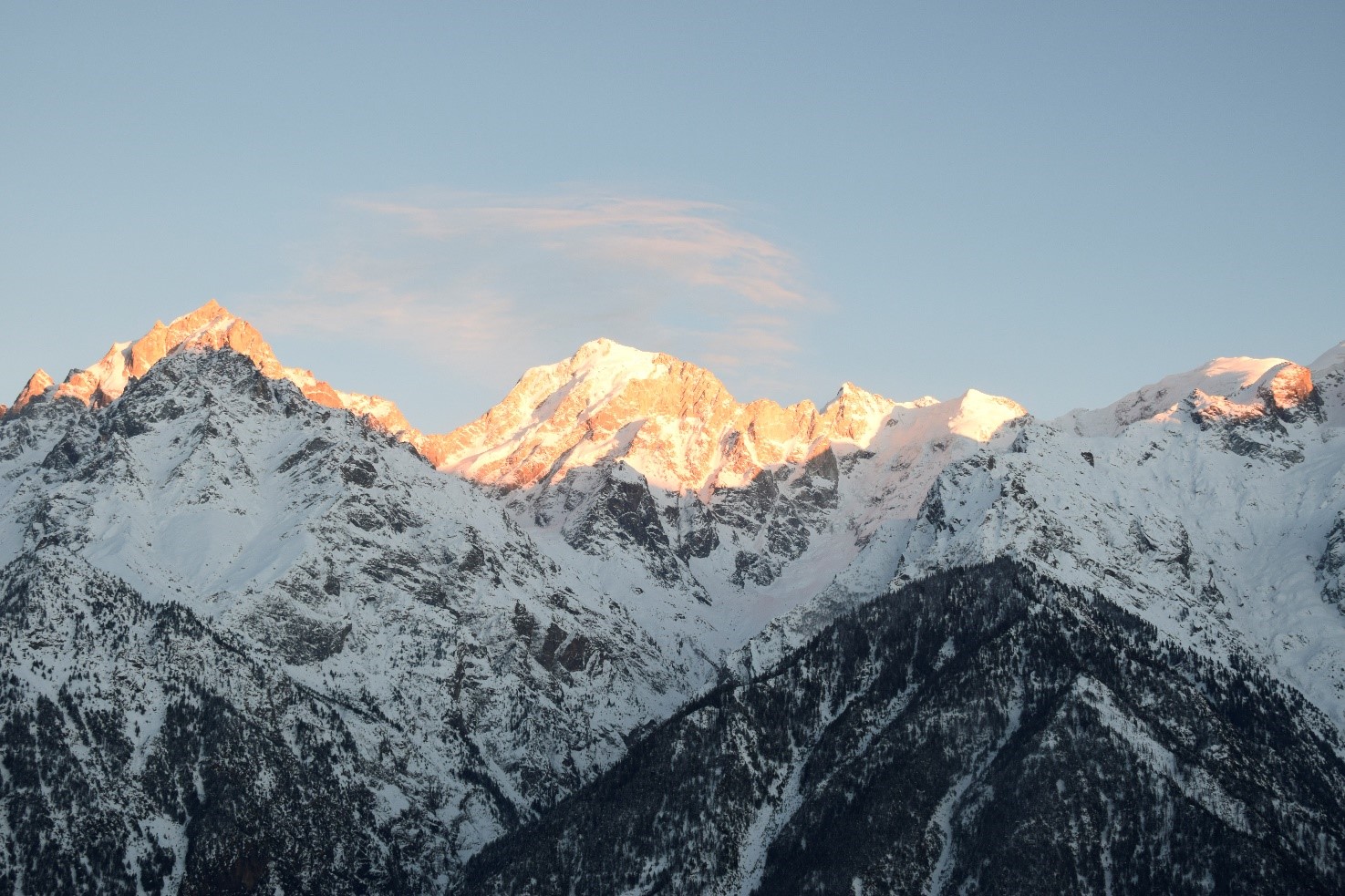 Enjoy the beautiful and challenging 16 km of steep narrow drive from the highway. Soon you will be greeted by an all-encompassing view of Kinnaur Kailash peaks. You're high enough to leave the world below and enter the world of clouds and dreams.
Day‐6- Kalpa – Nako - Tabo
Leave Kalpa and watch the vistas enroute over Hindustan Tibet border. Enjoy the drive besides Spiti and Satluj Rivers. This is the one of the most thrilling roads. Reach Nako by lunch time, spend some time and take a walk around the lake.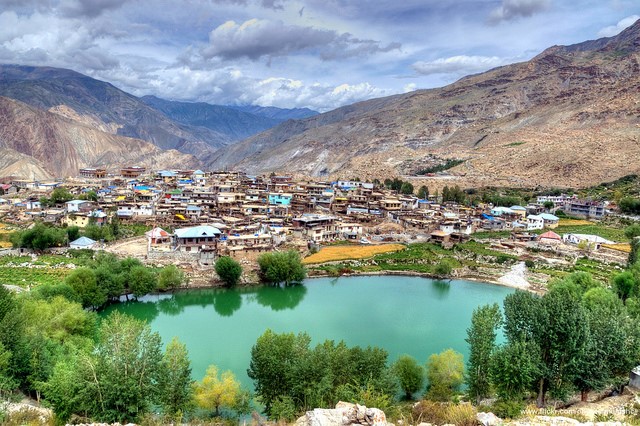 On the way we will be visiting Gue Village which is famous for surrounded by rugged mountains, and picturesque views. In this little village lays the perfectly well-preserved 500-year-old mummy of Sangha Tenzing. It was a Buddhist monk from Tibet. It was found in a sitting position, with his skin and hair intact.
After taking pictures with Mummy, we will be heading towards Tabo.
Situated on the banks of Spiti River, Tabo is a tiny town in Lahaul and Spiti district of Himachal Pradesh. The cold desert town sits at an elevation of 10,760 feet and is surrounded by scree slopes and snow-capped peaks of the Himalayas. Overnight at the hotel.
Stay- Tabo Mud Huts or Similar
(***)
Meals Included – Breakfast + Tea + Lunch + Evening Tea + Dinner
Day‐7- Tabo – Dhankar - Kaza
Post breakfast visit Tabo Monastery which was founded in 996 AD and is considered to be the oldest functioning Buddhist monastery in the country.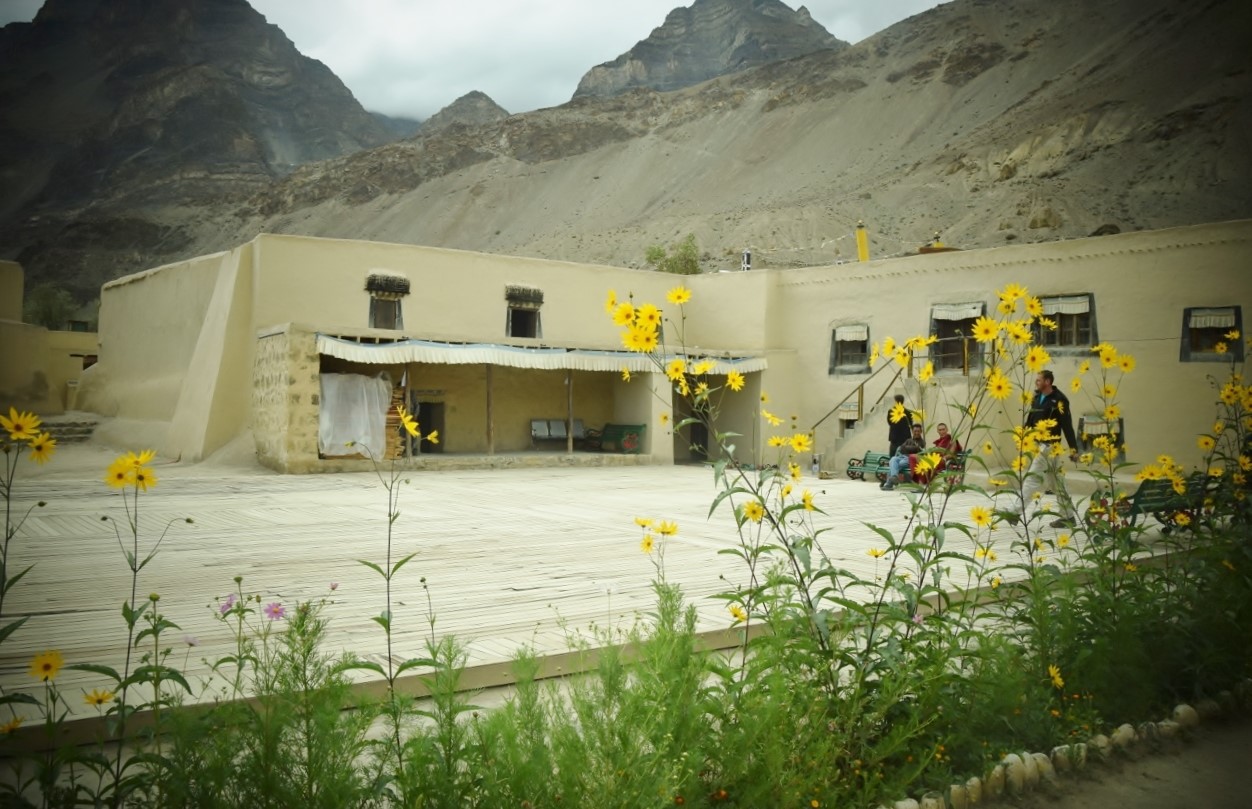 After exploring Tabo we will start our journey towards Dhankar.
Dhankar is a small village, a group of just about 70 odd houses. At an altitude of 3,894 meters (12,774 feet). The village is located on a ridge has beautiful view and surroundings. You can also trek to Dhankar Lake which is one of the high-altitude lakes in Spiti region. This lake is a blissful and breath-taking retreat. If you want to rejuvenate your soul and mind — away from the hustle and bustle of city life, this is the place to be. It is a place where you can sit for hours and just soak in the natural beauty. The cold wind giving you goosebumps and the sparkling blue water reflecting the bright sun -- what else can you ask for.
After having Lunch, head towards Kaza. Enjoy the drive and reach Kaza by late evening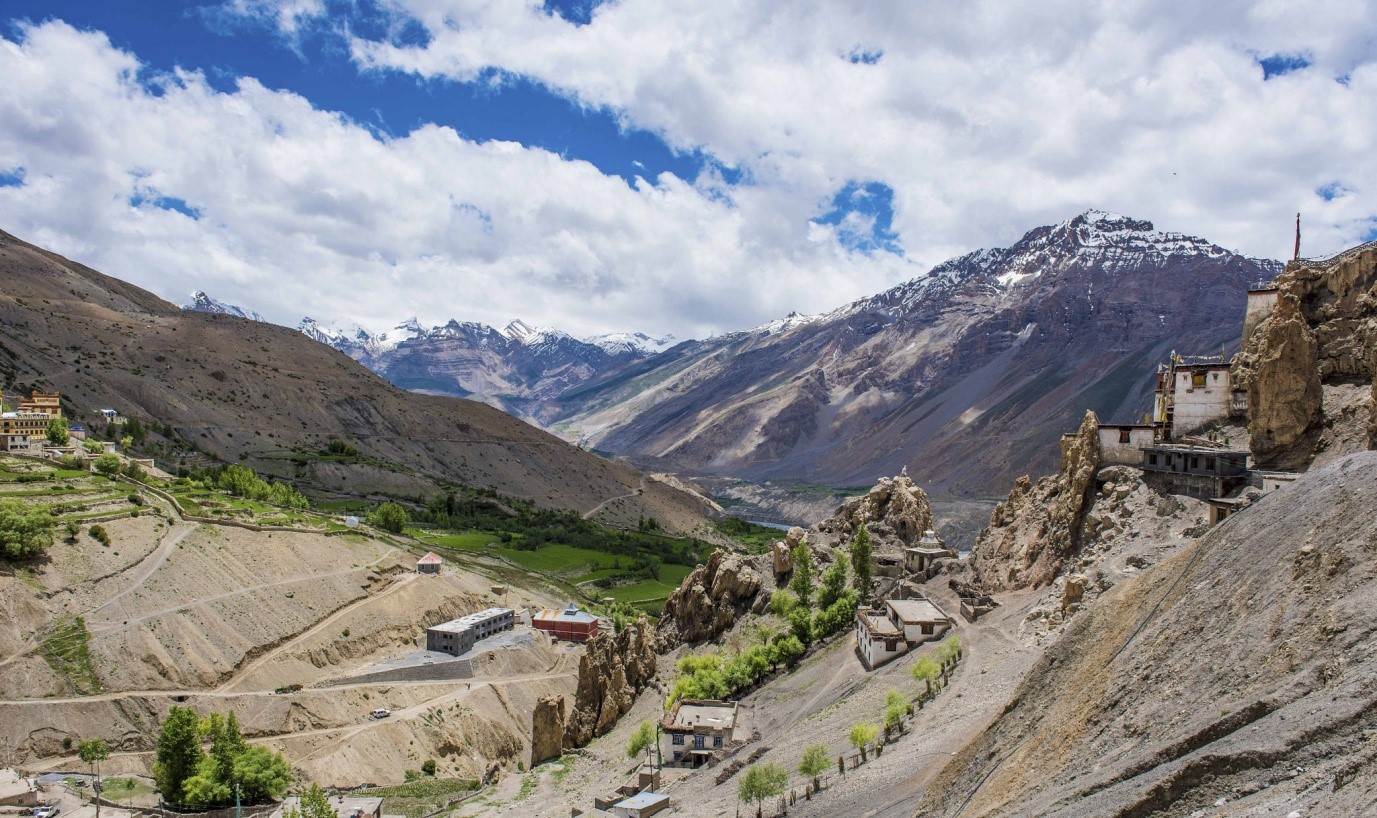 Stay- Sakya Adobe or Similar
(***)
Meals Included – Breakfast + Tea + Lunch + Evening Tea + Dinner
Day‐8‐ Kaza – Kee – Kibber – Kaza
Get Up late and enjoy off- roading by the river side. post breakfast we visit
Kee monastery,
Kibber Village and Chicham bridge.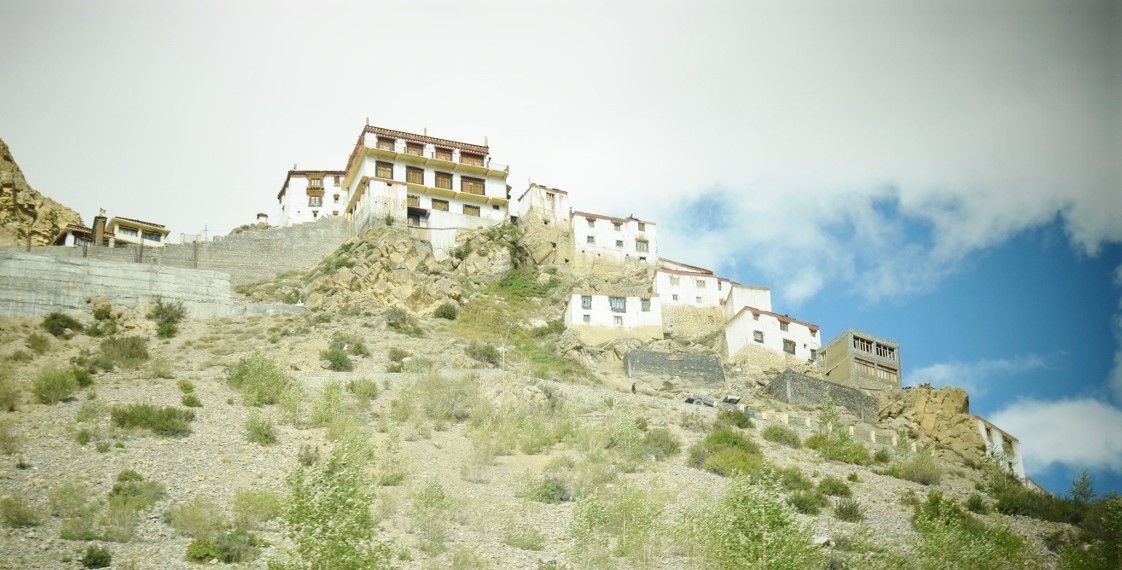 Kee monastery is the largest monastery in the Spiti valley. Established in the 11th century, it has ancient Buddhist scrolls and paintings. It also houses the largest no. of Buddhist Monks and nuns.
After Visiting Kee Monastery and head towards
Kibber Village.
Kibber is the highest village in the world which is connected by motor-able road and also has its own polling station during election.
Drive ahead to Chicham Bridge the highest bridge in Asia, and quite an astounding spectacle at that. The bridge is at a staggering height of 13596 ft and connects the two villages named Chicham and Kibber. Look down this one and you will find yourself gaping below, at a 1000 ft deep gorge! The gorge below is known by the name of Samba Lamba Nallah. Come back and visit Visit Local market in the evening!!!
Stay- Sakya Adobe or Similar
(***)
Meals Included – Breakfast + Tea + Lunch + Evening Tea + Dinner
Day-9- Kaza – Langza- Hikkim -Kaza
After Breakfast we will go to Langza and Hikkim Villages.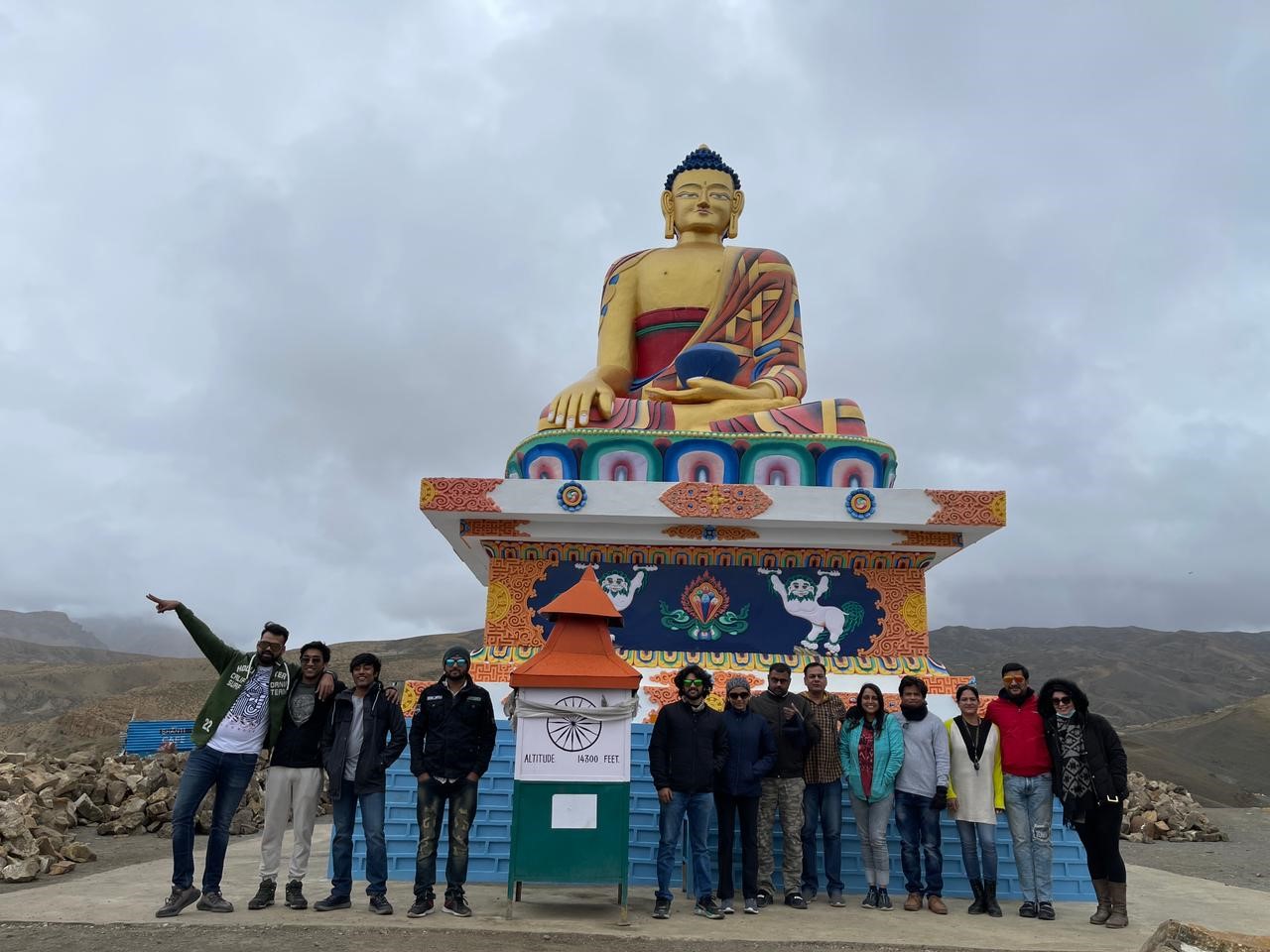 LANGZA Village is a beautiful destination, situated at an altitude of 4400 meters and is divided into two sections, namely Langza Yongma (lower) and Langza Gongma (upper). This picturesque village is blessed with ancient monasteries and buildings of the prehistoric era. It is surrounded by green pastures, snow-clad mountains and barren landscapes that awe-struck every person who visit this stunning location
After Langza we will head towards Hikkim Village. This place houses the highest post office in the world. Carry some post cards to post to your loved ones from Hikkim village. Enjoy the packed lunch that you can enjoy in the grassy meadows of this high-altitude terrain.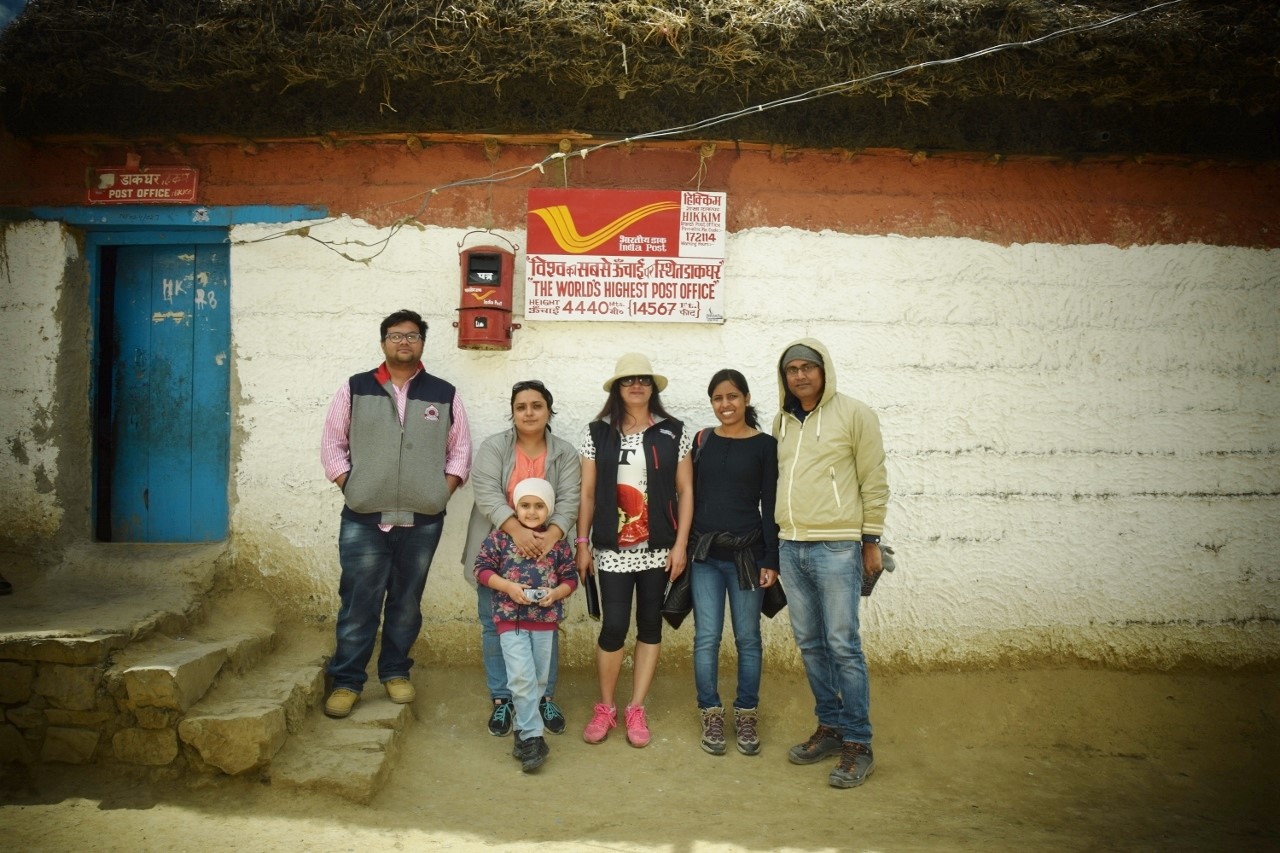 Stay- Sakya Adobe or Similar
(***)
Meals Included – Breakfast + Tea + Lunch + Evening Tea + Dinner
Day-10- Kaza- Chandertaal- Manali
Today's drive is the most exciting drive and 70% offroad. You will see snowalls/ glaciers on the way with multiple waterfalls.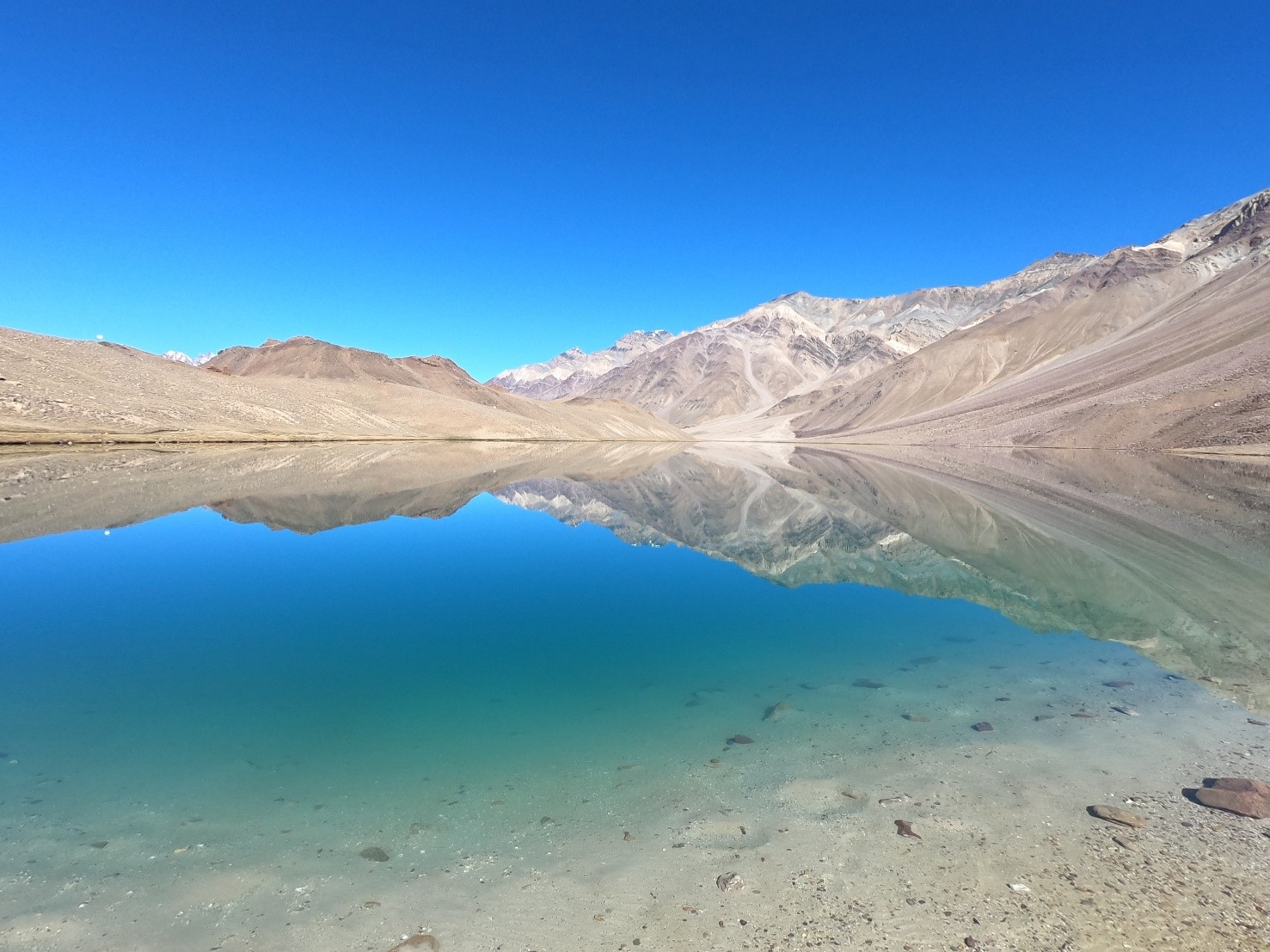 After crossing beautiful Losar and Kunzun la, we will take an enroute towards chandertaal – The moon lake. Spend some time and explore the lake and drive towards Manali.
Reach Manali by the evening and relax.
Stay- Allure Grand or Similar (
****)
Meals Included – Breakfast + Tea + Lunch + Evening Tea + Dinner
Depart after Breakfast. You can choose to stay back for more days if you want.
Meals Included – Breakfast
Cost for "Go Spiti 2023"
The charges for Indian Nationals INR 51000/- Per Person.
Children till 5 years are complimentary
Children between 5-12 years- INR 26000/-
Children above 12 years is treated as adult
The single room supplement payable in case a participant does not want
accommodation on a twin sharing basis will be 40% extra.
The Charges for hiring Drivers is extra
Bookings can be done by depositing 20,000/- booking amount!!!
The charges can be paid by Cheque / Demand Draft/ bank transfer in favour of
"Boundless Journeys"                                                       
Current A/c no 2479201000942                                   
Canara Bank, Sector 19, Chandigarh                    
IFSC Code CNRB0002479                                              
"Go Boundless"
Current A/c no50200065852270
HDFC Bank, Sector 8, Chandigarh.
IFSC Code HDFC0000107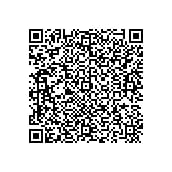 Scan QR Code and Pay
Gpay Scan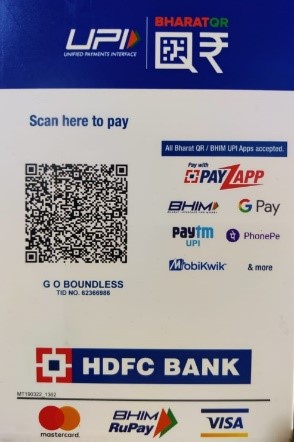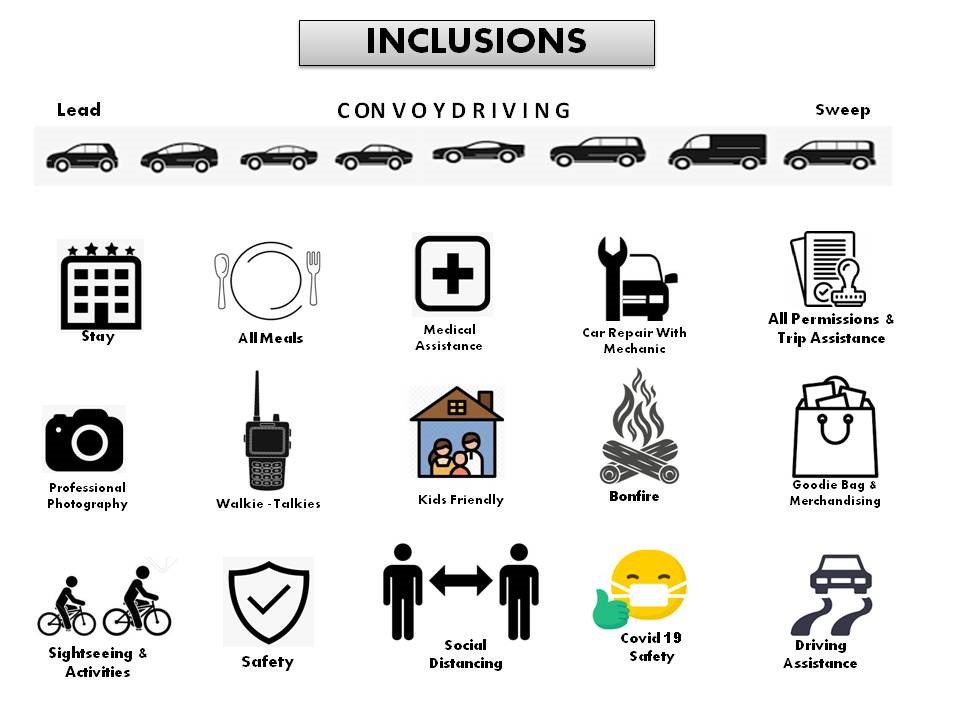 Inclusions-
Accommodation on Double occupancy Basis
All Meals (As mentioned in the itinerary)
Pilot Vehicle
24X7 Backup with mechanic
24X7 Medical Supplies with Oxygen Cylinders
Off-roading Experience
Service Backup
All Permissions
Merchandising of Go Boundless
Radio Communication Sets
Guidance and support
Does Not Include: -
Does not include fuel costs, road taxes, tolls etc for driving to & fro locations
and costs that are incurred on the way.
Tips and gratuities.
Personal and Vehicle Insurance
Any kind of drinks (Alcoholic, Mineral), Cigarettes, laundry etc.
Any personal expenses, Extra snacks, Laundry etc.
Any spare parts such as engine oil break oil and others.
Cost of any form rescue, evacuation, hospitalization, etc.
Entrance charges to monasteries, and camera charges
Whatever is not mentioned in Inclusions
5% GST
80% payment confirmation against booking. Rest 20% 30 days before the travel.
Cancellation before 40 Days, full Refund
Cancellation before 30 days, 70% Refund
Cancellation after 30 days, No Refund
Cancellation of event by the organizers 100% refund.
Cancellation arises out of unseen natural circumstances no refund.
In case of rough weather, we have the full discretion, whether to go ahead with the trip/expedition or not. In case of cancellation due to rough weather, we will provide you with an alternate trip. The dates and the cost of trip may vary. In such cases following will apply: –
Cost of alternate trip > Cost of booked trip: Customer has to pay extra difference in cost
Cost of alternate trip < Cost of booked trip: Customer will be paid back the extra difference in cost.
In case we are unable to find a replacement for the trip, customer will get the full refund
In case of Road Block to any destination, no refund and you have to pay extra for making alternate arrangements.